UITP launches 2023 summit wrap up report: discover the future of public transport and sustainable urban mobility
How public transport continues to benefit cities and people
UITP launched the 2023 UITP Summit Wrap Up Report, shedding light on the comprehensive discussions and knowledge shared during the four-day congress held in Barcelona. With a focus on the future of public transport and sustainable urban mobility, the report examines the valuable insights derived from the two programme tracks: 'Cities' and 'People.'
Gathering 423 speakers from 41 countries in 87 sessions, the summit highlighted the importance of enhancing public transport services to meet the evolving needs of customers and employees, while also addressing the pressing challenges of climate change and urban sustainability.
As the 2023 UITP Summit Wrap Up Report captures the wealth of knowledge and insights shared during the congress, it serves as a valuable resource for industry professionals, policymakers, and stakeholders in the public transport sector. The report gives a short and thorough overview of the issues the leaders of the sector are currently tackling.
Empowering people: enhancing lives through public transport
Under the 'People' programme track, the summit explored the transformative potential of public transport in improving the lives of individuals. The report emphasises the growing necessity for public transport to enhance its services to cater to the diverse needs of customers and employees.
Recognising the importance of inclusivity, the discussions centered around ensuring essential mobility for all, regardless of gender, origin, and accessibility requirements.
The report highlights the significant role of public transport in creating a more equitable and accessible society. It addresses the need for innovative solutions that provide seamless connectivity and enhance the overall customer experience.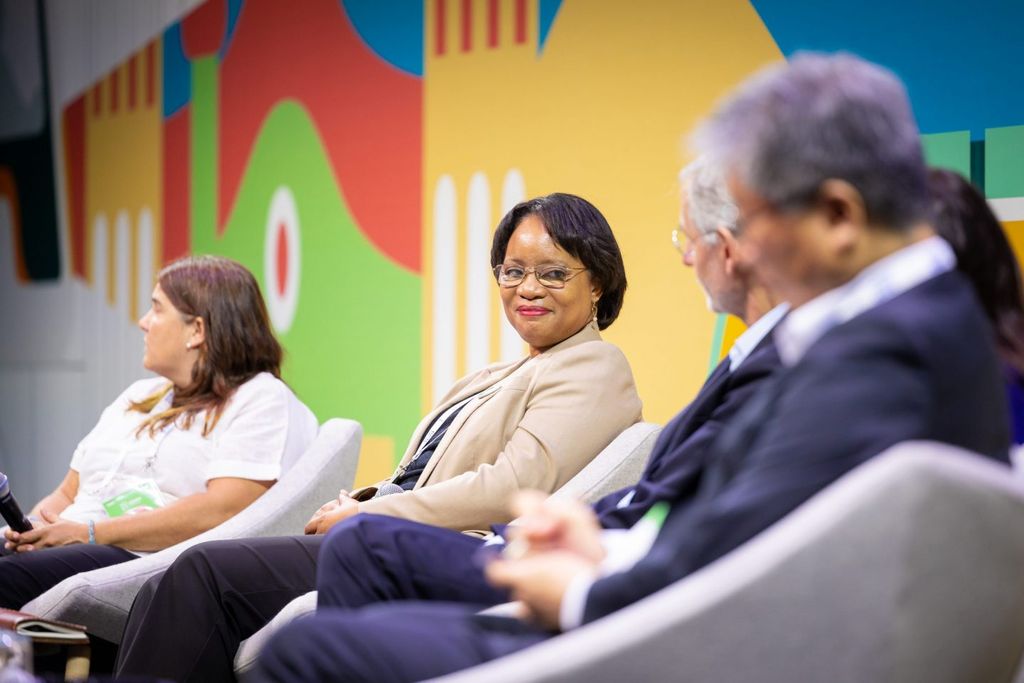 Next generation cities: decarbonisation and sustainable urban environments
The 'Cities' programme track delved into the pressing challenges faced by urban areas. As cities continue to grow and face the impacts of climate change, it is imperative to transition toward sustainable and livable urban environments. Public transport is a key element in this transition.
At the same time however the changing climate has an increasing impact on public transport. Extreme heat or storms make it increasingly complicated to continue providing service. The report highlights experiences from New York, where entire metro tubes were flooded during Hurricane Sandy, to the Global South. Maybe informal transport can help build climate resilience.
Decarbonisation emerged as a key theme, as public transport systems must innovate to reduce their carbon footprint and contribute to the global effort to combat climate change. The summit showcased successful initiatives and strategies for transitioning to net-zero emissions, highlighting the potential for electrification, alternative fuels, and sustainable infrastructure.
Barcelona declaration
Finally, CEOs from the public transport industry worldwide joined forces at the UITP Global Public Transport Summit to demonstrate their unwavering commitment to public transport.
On Tuesday, 6 June, during the Executive Forum, an exclusive gathering reserved for the leaders of UITP Premium members, these influential figures engaged in high-level discussions on the sector's key challenges. In a powerful show of solidarity, they unanimously endorsed the UITP Barcelona Declaration, underscoring their belief in the crucial role of public transport in society.