Waterfall Security Solutions Ltd.
Unbreachable OT Security, Unlimited OT Connectivity:
Waterfall Security Solutions unbreachable OT cybersecurity technologies keep the world running. For more than 15 years, the most important industries and infrastructure have trusted Waterfall to guarantee safe, secure and reliable operations. The company's growing list of global customers includes national infrastructures, power plants, nuclear generators, onshore and offshore oil and gas facilities, refineries, manufacturing plants, utility companies, and more. Waterfall's patented Unidirectional Gateways and other solutions combine the benefits of impenetrable hardware with unlimited software-based connectivity, enabling 100% safe visibility into industrial operations and automation systems.
Product description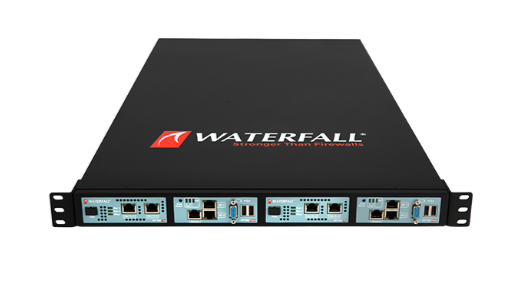 Unidirectional Gateway
Waterfall Unidirectional Gateway enables safe IT/OT integration, secure remote access, and real-time industrial network monitoring. The gateways replace one layer of firewalls in an industrial network environment, providing industrial control systems with absolute protection from targeted attacks, secure enterprise-wide visibility and safe remote access