VALEO THERMAL COMMERCIAL VEHICLES GERMANY GMBH
Valeo is an automotive supplier and partner to all automakers worldwide. As a technology company, Valeo proposes innovative products and systems that contribute to the reduction of CO2 emissions and to the development of intuitive driving. Within its Thermal Business Valeo has a leading position in the bus market, developing and manufacturing customized A/C and heating systems, roof hatches and smart electronic control units.
In 2021 the Group generated sales of 17.3 billion euros and invested 8.7% of its sales in Research and Development. At December 31, 2021 Valeo had 184 plants, 21 research centers, 43 development centers and 16 distribution platforms, and employed 103,300 people in 31 countries worldwide. Valeo is listed on the Paris Stock Exchange.
Product description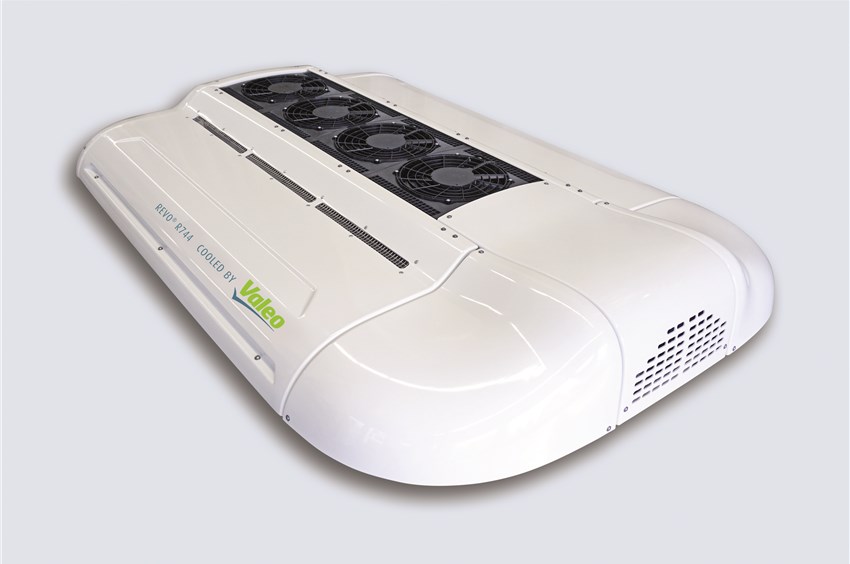 The all-electric REVO®-E HP R744 rooftop air conditioning with a compact, reversible heat pump efficiently cools and heats the interior of the electric vehicle with low energy consumption. The system is operated with the natural refrigerant R744. The chemical properties of this refrigerant and the in-house developed control system enable the unit to be used at ambient temperatures ranging from -20° to +58°C. The electronic control includes a holistic thermal management with its own application software that always operates the system at the optimal operating point, i.e. the cooling/heating output is generated as required depending on the available energy, achieving the maximum Coefficient of Performance at all times.