Televic GSP
Televic GSP provides integrated onboard Passenger Information Systems and Condition Based Maintenance technology.
With over 35 years of experience in the rail industry, we design, manufacture, and maintain our products and solutions globally.
Altogether, we have equipped more than 60 000 vehicles worldwide.
Through innovation and long-term maintenance & support contracts, we deliver dynamic, future-proof systems for our customers – train builders and transport operators – throughout the entire design life of the trains.
Product description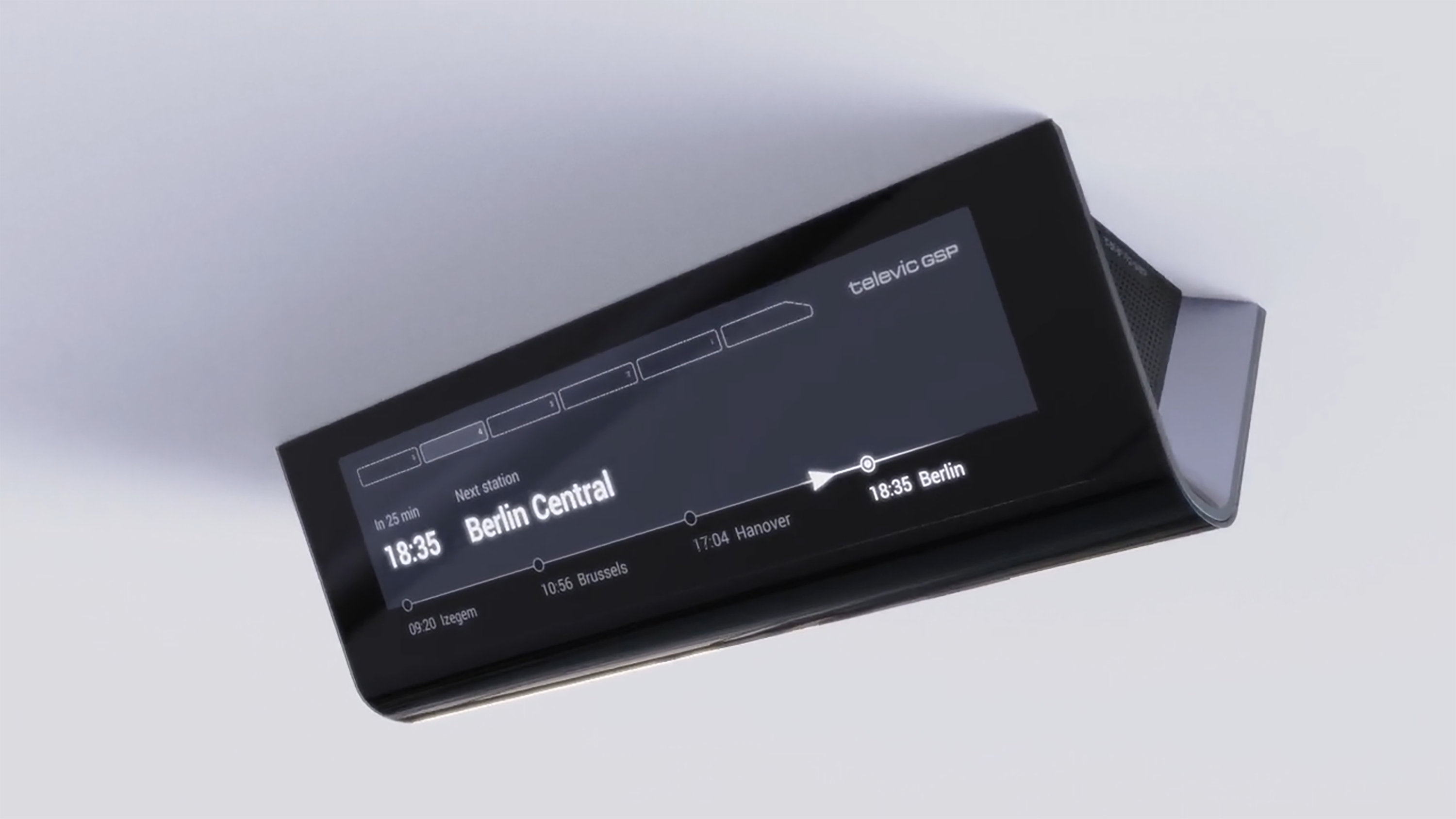 A V-shaped TFT display part of Televic GSP's latest display generation, designed in cooperation with the design & innovation studio MaDe.
When combined with the PIS Management Software "LiveCoM Suite", train operators can take complete control over the PIS's content while rest assured of high-quality rendering on-board: bright colors, smooth animations, and video.