Syntony GNSS
Among the first to have developed Software-Defined Radio (SDR) GNSS solutions more than 20 years ago, Syntony is one of the leading companies in the GNSS industry worldwide.
From GNSS Simulation to reception, Syntony has been addressing all the markets and industries requiring location and navigation solutions since its creation. With a software-based approach, Syntony provides innovative and adaptable solutions.
Syntony proposes the first and only underground GPS/GNSS Coverage Extension for deep-indoor GPS-denied environments: SubWAVE™. It restores all GNSS-based services (Positioning, Navigation, and Timing synchronization) with a seamless transition between the outdoor and indoor.
Product description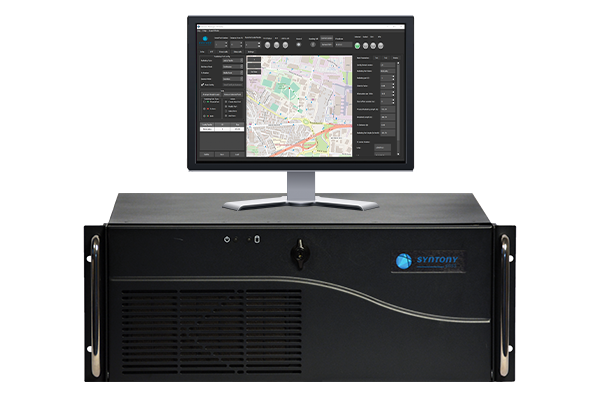 Syntony provides solutions for positioning, navigation, and timing (PNT) to Transportation. From restoring GPS coverage in GPS-denied environments with SubWAVE™ to offering a precise and/or low consumption GPS positioning with SoftSpot, to enhance safety, management, and maintenance operations.
Deployed in several countries for high-demanding industries (Subways, railways, road tunnels, underground mines), SubWAVE™ is a commercial-ready and industrially mature solution. The solution uses existing telecommunication cables and infrastructures to extend GPS Coverage without leaving any blindspot, at an optimized cost of deployment.