Schunk Transit Systems GmbH
Schunk is one of the world's leading suppliers in the field of reliable power transmission.
On the railroads, our current collectors, grounding contacts, 3rd rail current collectors and CFG systems offer the rail industry innovative ways to make operations more economical, safer and more reliable.
For the road, our Schunk Smart Charging system allows battery-driven vehicles to be charged safely, reliably and within minutes at the depot or during operation.
With Schunk OnTrack Monitoring we now even make our pantographs intelligent. The retrofittable digital measuring system records data on pantographs and overhead lines during operation and warns before irregularities lead to damage creating an effective option for infrastructure monitoring and digital maintenance of rail systems.
Product description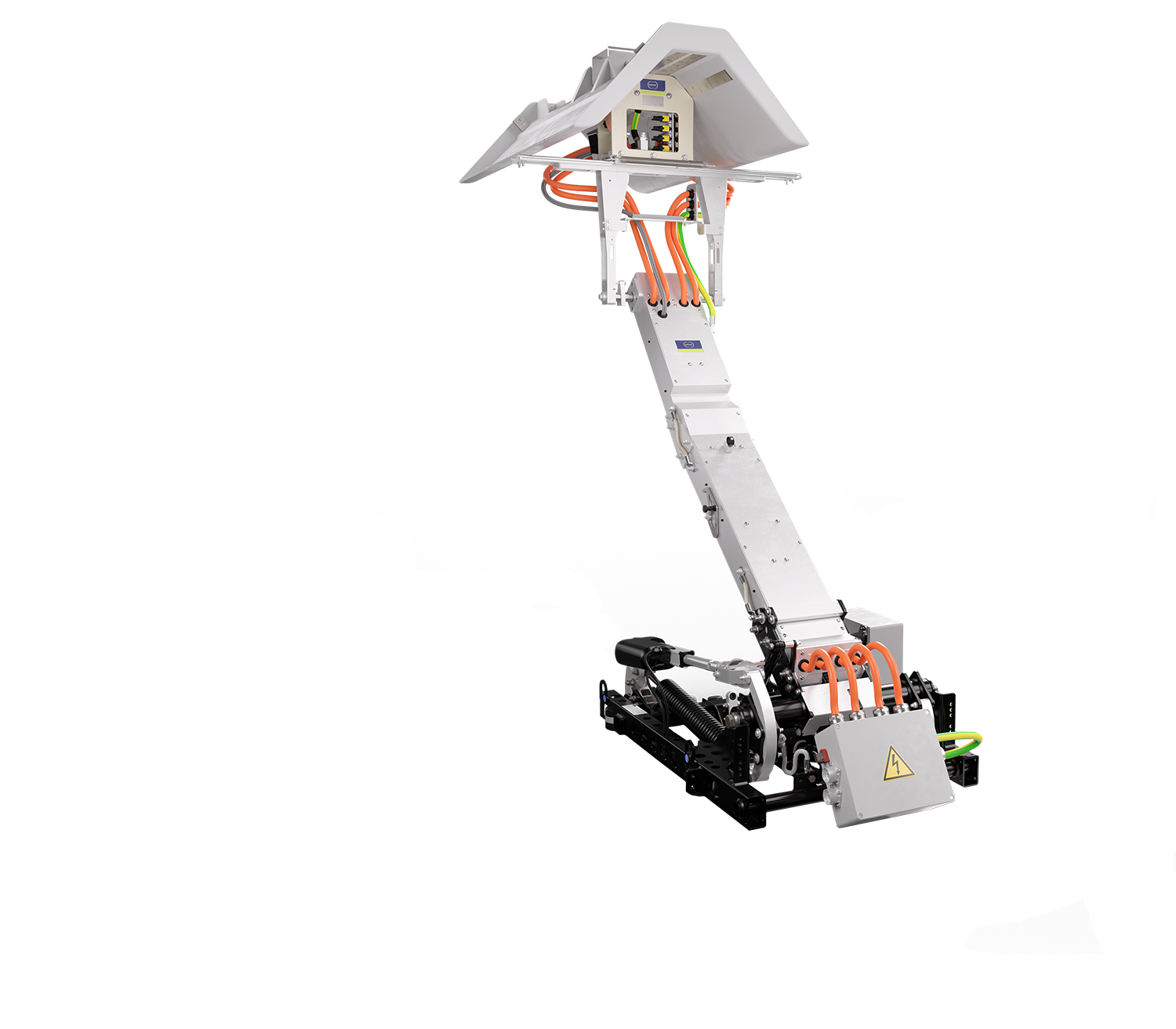 Roof-mounted Pantograph SLS 103
The advantages of our SLS 103 roof-mounted pantograph have already proven themselves in many projects all over the world.
– Charging electric vehicles of various heights up to double-decker buses in seconds – with a single charging current collector and very high performance
– Integration on the battery-powered vehicle – contacting with charging infrastructure according to the bus-up principle
– Multipole concept (minimum 4 poles) and contact sequence for safe charging
– Precise compensation of parking deviations and kneeling effects during the loading process