PSI Transcom GmbH
We develop and integrate process control solutions for public and local rail transport to ensure maximum availability of vehicles and personnel.
Our product portfolio includes systems for depot, train and automatic vehicle management as well as for the dispatching of driving personnel.
With the integrated depot and charging management system PSIebus we support the transition to emission-free public transport.
We ensure that passengers using bus, tram and train reach their destination on-time and safely with the highest possible service quality. In this way, we increase mobility — whether in the city or the country — and protect the environment through careful use of resources.
Product description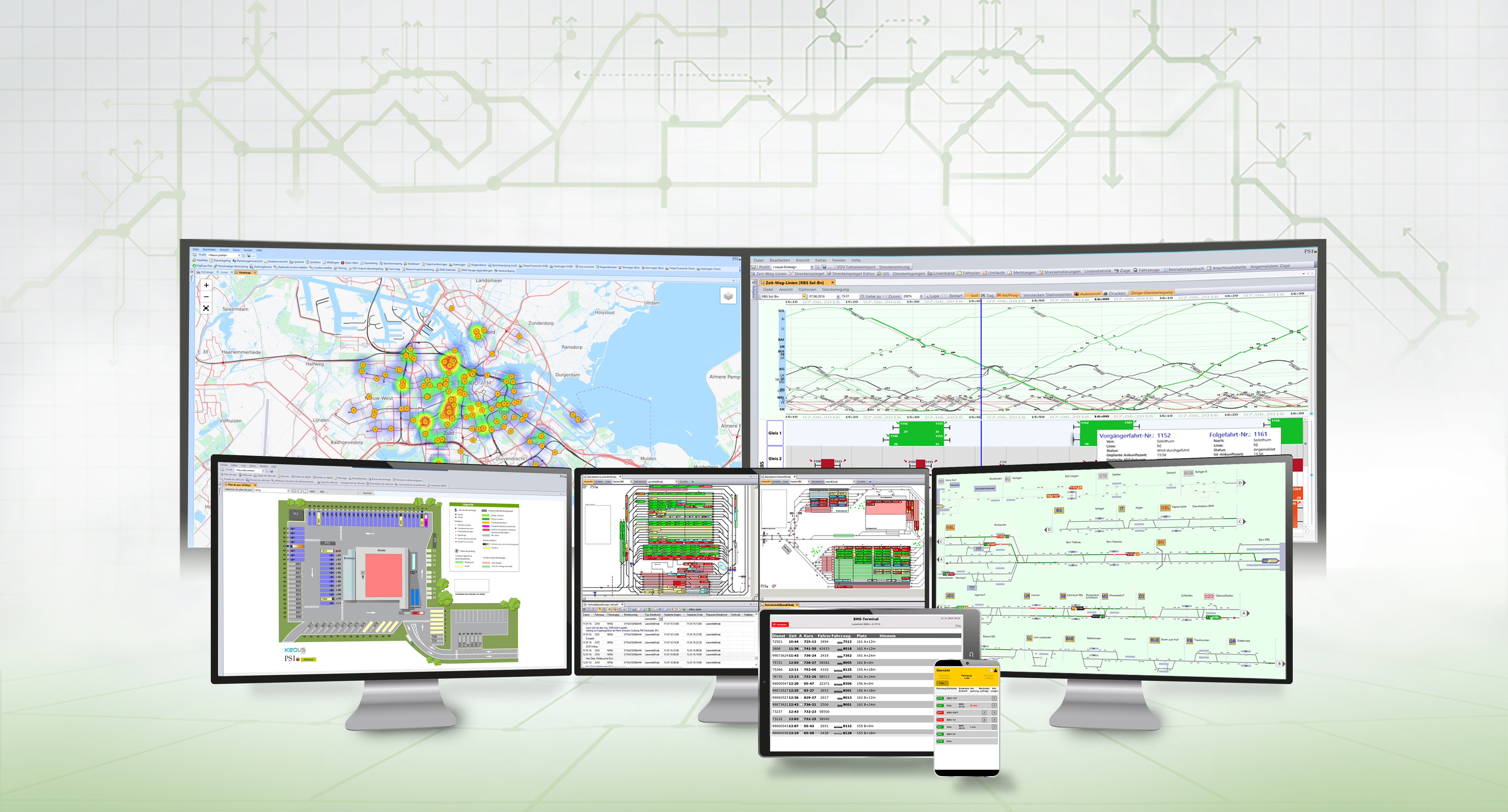 The Depot and Charging Management System PSItraffic/DMS enables bus operators to digitalize their depot processes, establish a continuous, digital workflow and integrate all areas of their operations. It takes into account vehicles of all drive types and fleet sizes and can manage multiple depots.
A basic version of the market-proven system enables process digitalization within a few weeks and step-by-step expansion and automation.
The Train Management System PSItraffic/TMS integrates vehicle and workshop dispatching with a Train Control System and train steering.
It detects conflicts at route level and can use this information to steer trains fully automatically. PSItraffic/TMS is the basis for the digitalization and automation of rail traffic processes. It integrates subways as well as railways.