LIFTANGO
Liftango powers some of the most successful on-demand and fixed route transport systems across the world. From creative transport solutions for Fortune 500 companies, to large-scale public transport projects with the likes of Transport for West Midlands, Leicestershire County Council, Transport for New South Wales, Transdev and National Express.
Our technology platform reinvents both public and private sector transportation systems to be smart, demand-responsive, efficient and sustainable, whilst providing a high-quality experience for its passengers. Working with over 50 partners globally, we guide local and global organisations to plan, launch and scale their shared mobility fleets and programs.
Learn more: liftango.com
Product description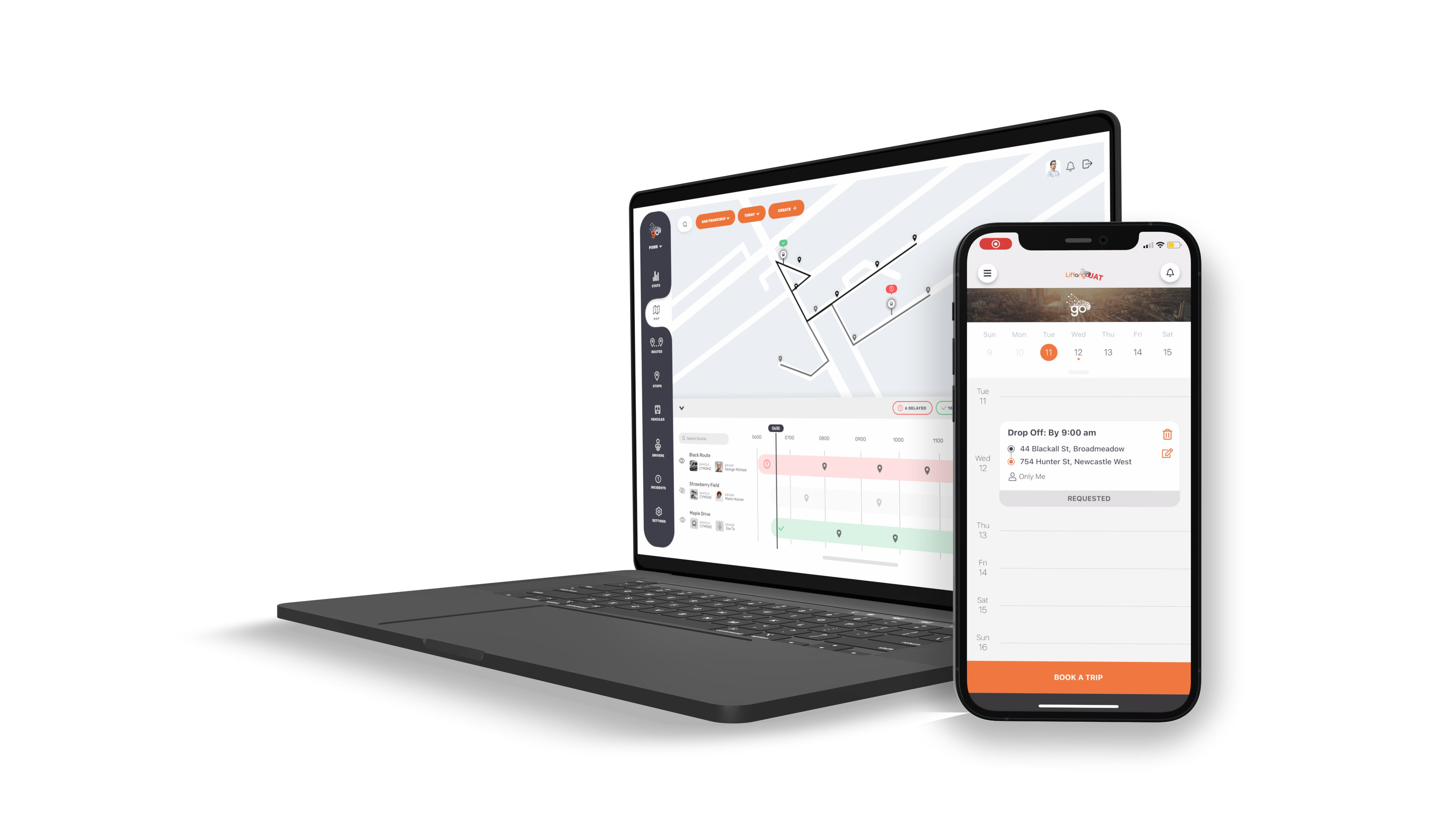 Liftango offers one digital platform to manage your mobility needs:
– Demand-responsive
– Fixed Route
– Carpool
– Community Transport
– New Mobility Labs
Manage your Operations from One Platform
Run fixed to fully flexible transit on one platform. Simulate new service shifts, manage fleet operations and administer booking requests.
Better Coverage, More Passengers
Our driver App provides all the navigation and operational requirements needed to fulfil more passenger requests per vehicle hour.
Personalised Passenger Experience
Improve your patronage by allowing passengers to book when and where they want.