Karos Mobility
Karos Mobility is a carpooling solution for daily commuting. We provide a sustainable mobility solution for rural and suburban areas, where public transport is often lacking and where driving a car is most of the time the only option.
Karos Mobility offers its innovative product to companies willing to develop a carpooling service with exclusive benefits for their employees, and collaborates with local authorities in order to implement an adapted carpooling service. Our mobility solution contributes to improve the accessibility of corporate sites, strengthen the purchasing power of employees but also to reduce their carbon footprint.
We are present in 3 countries: Danemark, France and Germany, we signed +300 partnerships with companies and territories, enabling Karos Mobility to rely on a community of 700k users.
Product description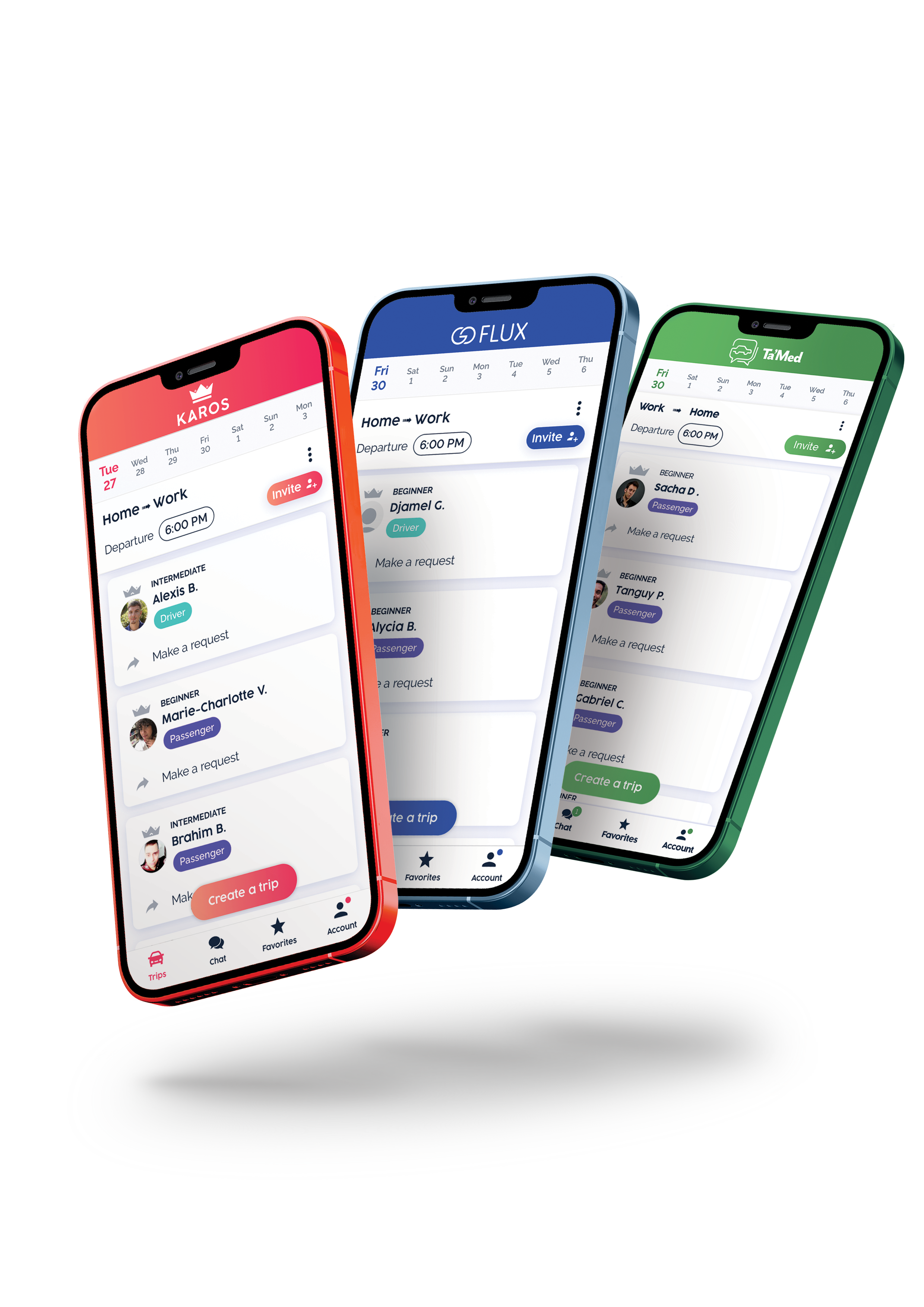 Karos Mobility has built an innovative solution based on AI technology and 8 years of R&D. With its cutting-edge technology, Karos mobile app connects drivers and passengers according to their actual itineraries/schedules to make carpooling a flexible, reliable and easy mode of transport.
Thanks to all the data collected, we are able to predict the next trips of our users with an accuracy of more than 80%, to create an optimised door-to-door itinerary integrating public transportation options.
In addition, we developed a SaaS platform to bring its expertise throughout the deployment of the service to its clients (companies or territories), enabling them to configure and customise the carpooling app, to monitor in real time the use of the app by their users and to implement attractive communication campaigns.