JEMA ENERGY
Jema Energy, 70 years powering the future
Jema Energy, specialized in the design and manufacture of power electronics, is writing the future of energy innovation.
The company is a designer and manufacturer of power electronics systems for Emobility, Big Science and Renewables.
In Emobility field we are specialized in heavy-duty vehicle chargers, offering a wide range of products and solutions. Our chargers comply with international standards and have been testes with Tier 1 OEM's.
With more than 650 charging systems in Europe, Jema is one of the leading suppliers of heavy-duty charging solutions. We are also involved in R&D European projects for the development of charging standardization.
Product description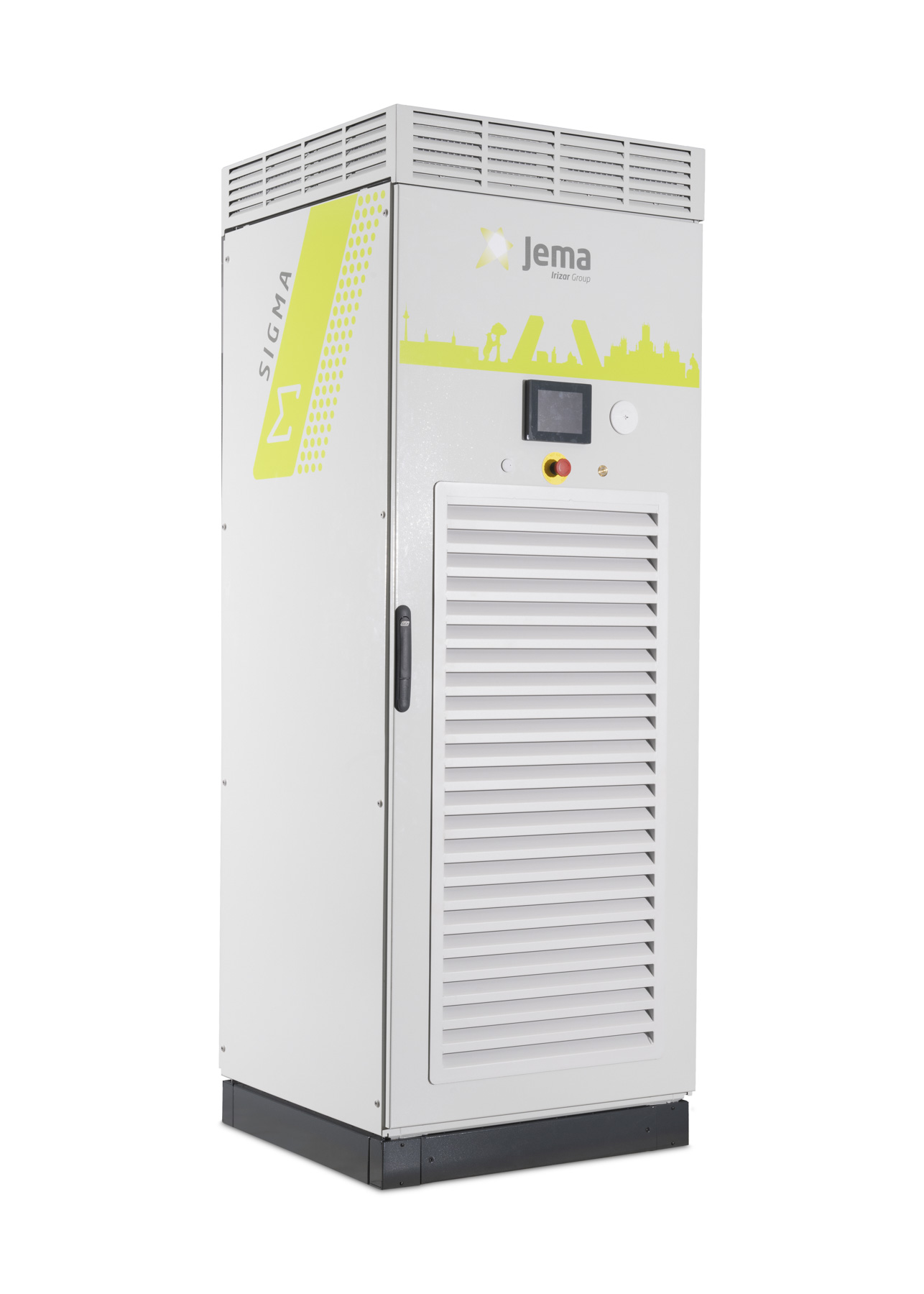 SIGMA is he most versatile and modular serie in the range of heavy-duty vehicle chargers offered by Jema Energy.
– MODULARITY: Improves equipment reliability
– VERSATILITY: Simultaneous charging
– 3: Up to three outputs from a single device
– 80% more power compared to an ECI 100
– Low armonic distorsions
– Interoperab according to ISO15118
And more features, applications and information at booth 6G204!