IVU TRAFFIC TECHNOLOGIES AG
IVU Traffic Technologies has been providing efficient and environmentally friendly public transport for over 45 years with more than 800 engineers. The integrated standard products of the IVU.suite map all the processes of bus and rail companies: from planning and dispatching to operations control, ticketing and passenger information, right through to the settlement of transport contracts. In close partnership with our customers – more than 500 public transport operators worldwide – we lead demanding IT projects to success and therefore ensure reliable mobility in the metropolises of the world.
IVU. SYSTEMS FOR VIBRANT CITIES.
Product description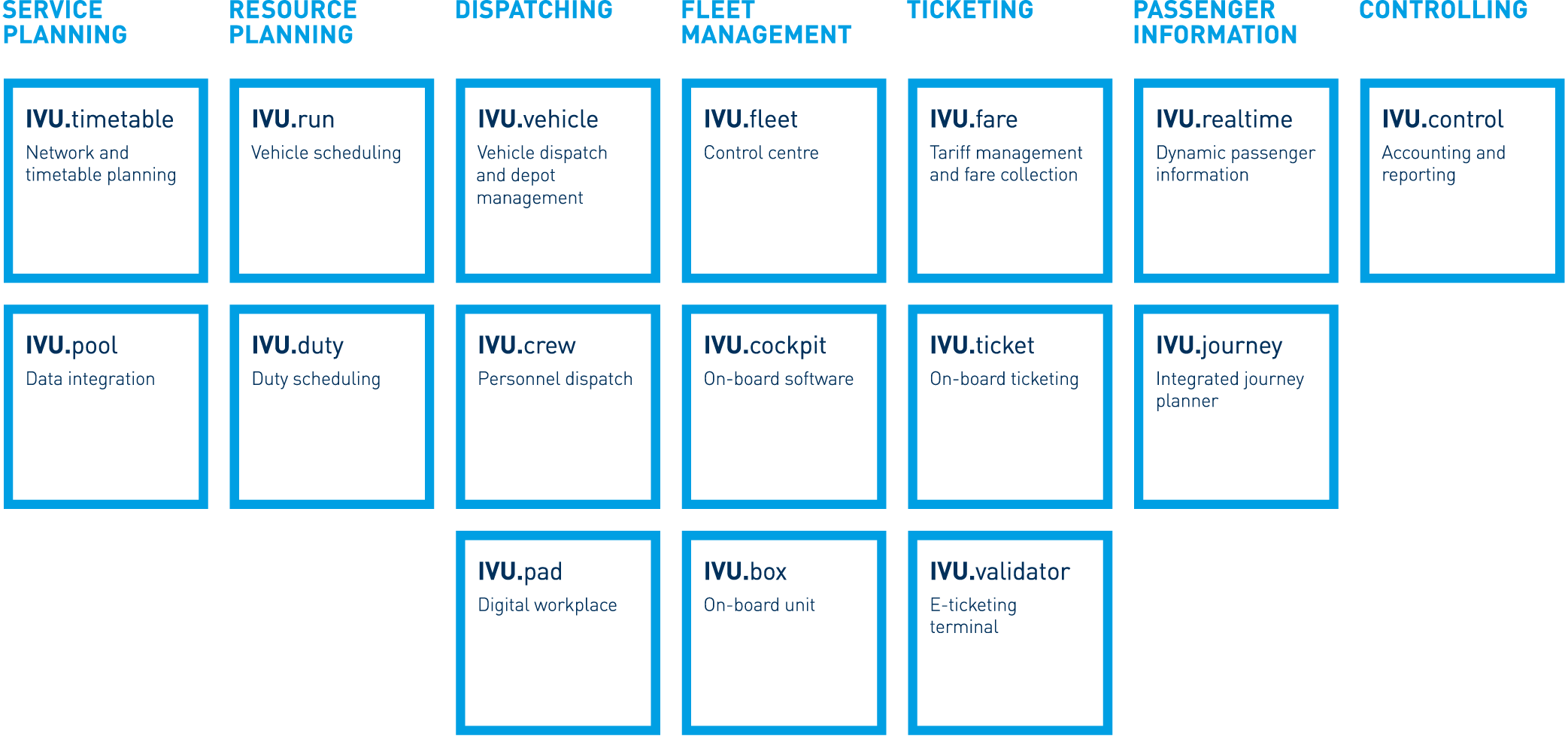 IVU.suite maps all the operational processes performed by transport operators, offering a suitable solution for every task. With the IVU.suite, bus operators and railway companies achieve more, allowing them to establish an end-to-end digital workflow and integrate all operational areas – from planners through to drivers. Whether they use an end-to-end solution or stand-alone products, all data remains in a single system. This ensures efficiency – on the road, on tracks and in the control centre.