GMV
GMV is a global leader in the design and implementation of Intelligent Transportation Systems (ITS), with more than 950 customers in 35 countries and 5 continents.
GMV offers turnkey solutions in a modular and scalable manner, getting involved in the complete development of the project and incorporating its own in-house hardware and software along the way.
Our clients vouch for GMV as a worldwide trailblazer in the development of intelligent transportation systems for the following modes of transport and operations: road public transportation, railway transportation and automotive.
Product description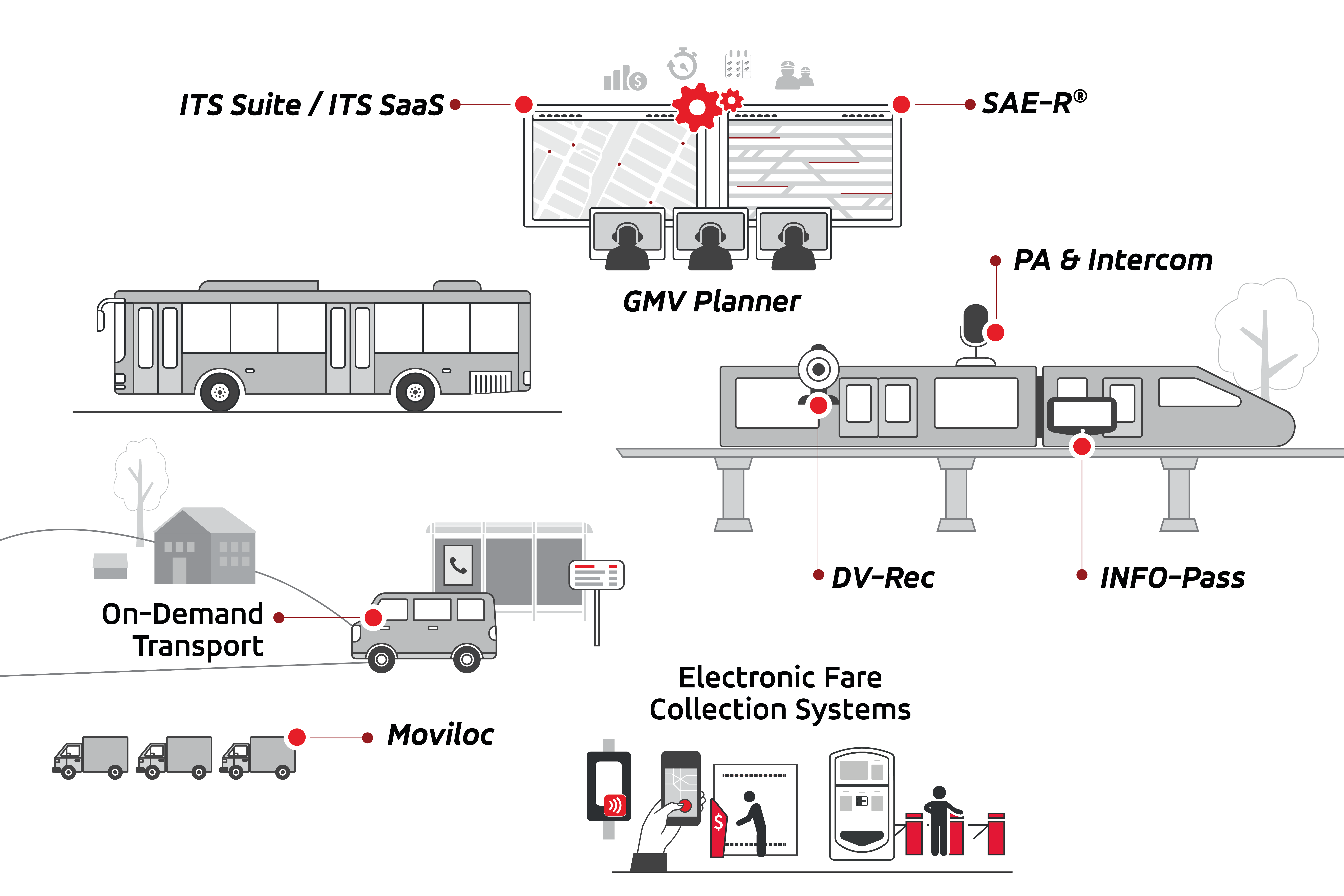 GMV is a leading provider of ITS solutions and turnkey projects for the Public Transport.
With its own Hardware &Software development and engineering, GMV is a specialist in the development of Fleet Management Systems, Fare Collection, Passenger Information, Video Surveillance, Public Address and Planning & Scheduling Optimization Systems.
Over 300 Public Transport Operators and Authorities in 35 countries (Spain, Australia, France, Italy, Poland, Morocco, Kazakhstan, Saudi Arabia, Chile, Etc) rely on GMV to implement innovative solutions that help them meet the challenges faced by the Transport Industry.