GeoActio
At GeoActio we develop software mobility solutions.
We help our clients make mobility smarter, more sustainable, and safer for the passengers.
Our highly specialized team comprises software and transportation engineers and data scientists.
Product description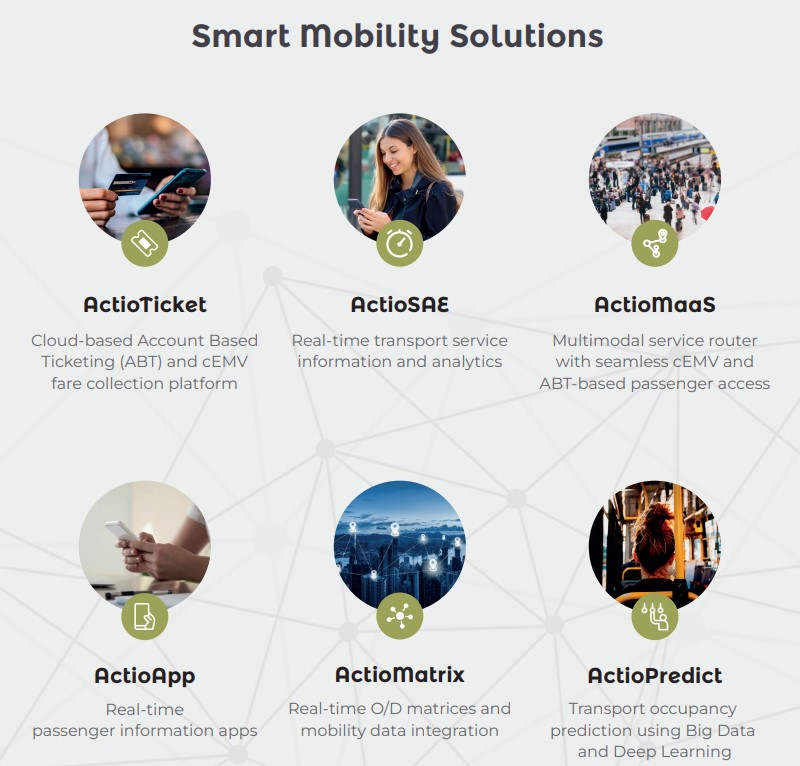 • [ActioTicket]: Cloud-based Account Based Ticketing (ABT) and cEMV fare collection platform.
• [ActioPredict]: Transport occupancy prediction using Big Data and Deep Learning technologies.
• [ActioSAE]: Real-time Transport service Information and analytics.
• [ActioApp]: Real-time passenger information apps.
• [ActioMatrix]: Real-time O/D matrices and mobility data integration.
• [ActioMaaS]: Multimodal service router with seamless cEMV and ABT-based passenger access.