Funkwerk Systems GmbH
The Funkwerk Group is a medium-sized technology group with subsidaries in Germany and Austria. The Group has emerged as a technological leader in the growing markets of mobility and digital infrastructure: With tailor-made concepts, Funkwerk controls and rationalises operational processes, primarily for the railway industry and public transport. Funkwerk also develops and implements mobility concepts for the public sector. These include optical and acoustic information systems, intelligent sensor technology and a mobility platform with our passenger information software as the basic application. Our company is a global leader that distributes technical solutions around the world.
Product description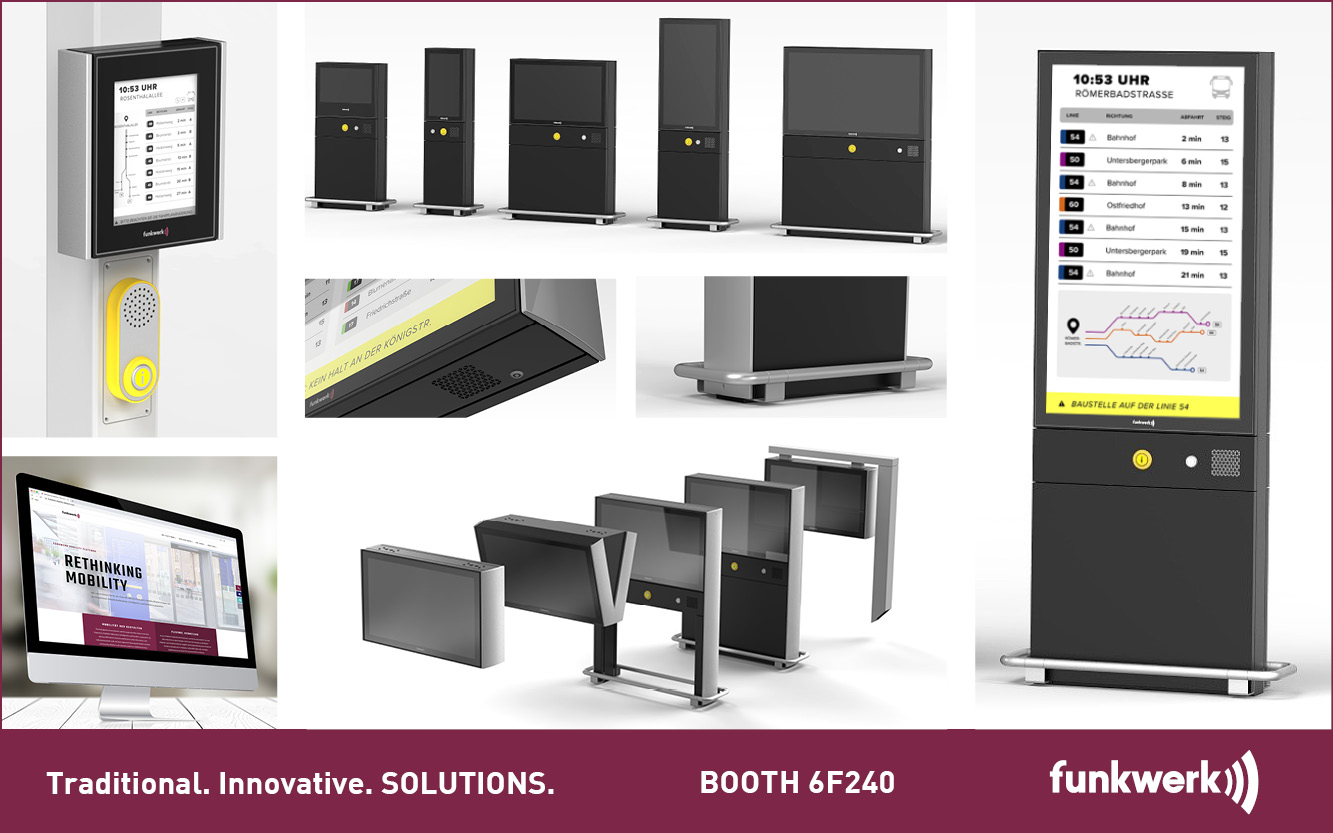 Funkwerk stands for state-of-the-art information systems and innovative software solutions. The Funkwerk product portfolio is designed for railway, public transport and smart city. It convinces with its modular structure and can be found as a complete solution in the Funkwerk Mobility Platform. This consists of:
– software for passenger information
– display systems for visual passenger information
– public address systems for acoustic information
– supplementary applications from third-party suppliers
At booth 6F240, Funkwerk will present the linking of the Mobility Platform with its own hardware components, such as passenger information pillars, an e-paper and the Funkwerk sensor module.