Finkbeiner Iberia SL
Finkbeiner Iberia is the direct subsidiary in Spain of the German Finkbeiner Group.
Finkbeiner has its head office in Freudenstadt in the Black Forest. The development and production of lifting equipment began in 1967.
Finkbeiner Group with direct subsidiaries in France, UK, Spain and worldwide distribution and service network is a well-know specialist in the production of vehicle lifts
Finkbeiner has acquired an excellent know-how through experience in the field of lifting equipment for decades. Finkbeiner lifts are technically leading, state-of-the-art and unique on the market.
The high degree of quality, reliability and safety is recognised all over the world.
Product description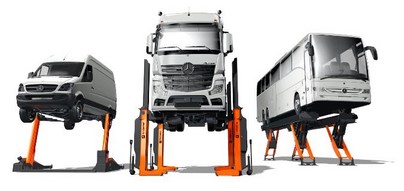 Finkbeiner Iberia and his team with large experience can provide a full service around every heavy-duty workshop. Planning, sales, installation, training, aftersales, spare parts and everything you need. We are able to propose a full range of product like mobile columns for all kind of applications, heavy-duty inground lifts, universal two post lift for all vehicles, platform lift, prefabricated metal pit, pit cover for standing installations, pit lifts, transmission lift, lifting table for a large application, induction machine, and a large mobile workshop equipment.
Our interest is to solve the problems or difficulties of our clients and their complete satisfaction.