FAIRTIQ AG
FAIRTIQ is an innovative Swiss start-up aiming to make travelling by public transport as easy as possible. The ticketing app and technology, developed and operated by FAIRTIQ, is accredited according to strict quality criteria. The app can be used across the entire public transport network in Switzerland and Liechtenstein, as well as in several parts of Germany, Austria and France. With over 87 million trips made, FAIRTIQ is the most successful iPhone- and Android-compatible check-in/check-out solution worldwide.
Product description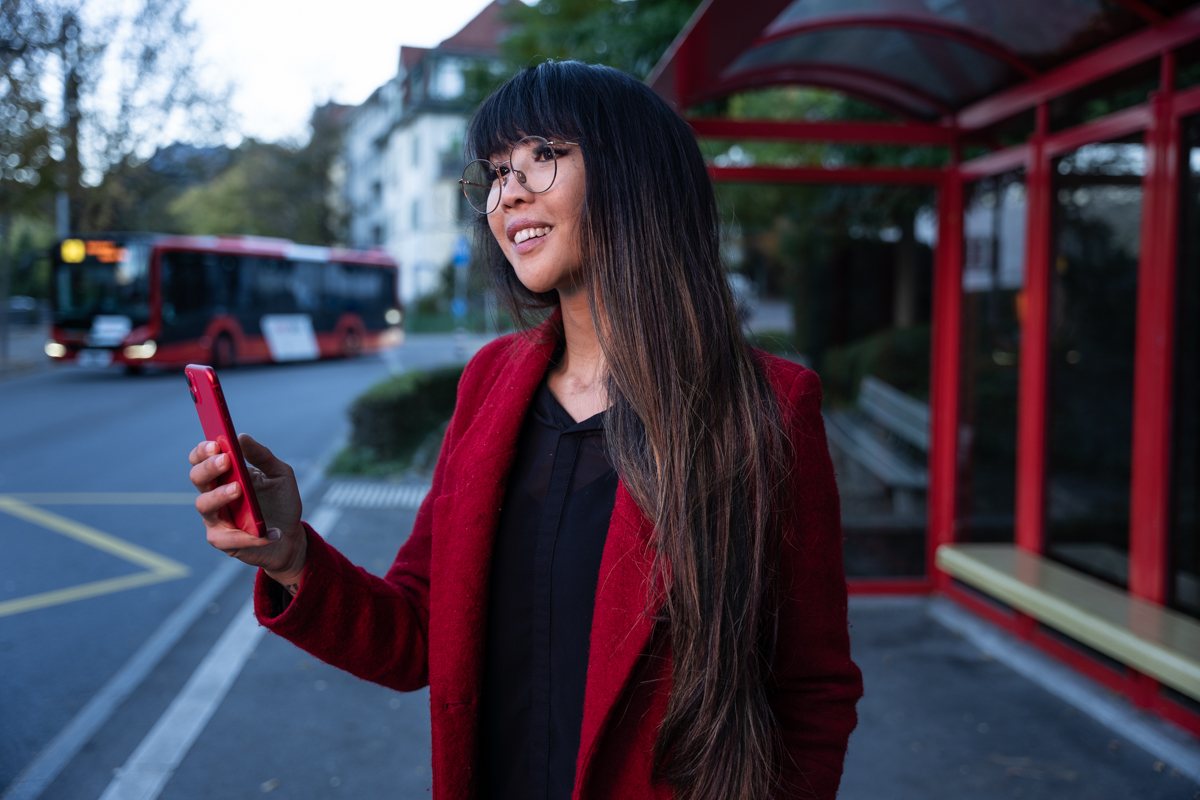 How a journey with FAIRTIQ works
Before boarding the train, tram or bus, users check in to the app with a single swipe. This will generate a valid ticket for all public transport in the given region. Once the traveller has arrived at their desired destination, they can end the journey by either swiping the stop button or activating the Smart Stop feature, which will carry out the process for them. The app recognises the distance travelled based on the device's location data and charges the customer the best possible fare for the journey. For example, if the cost of a single journey exceeds the price of a one-day pass, the customer pays the cheapest of the two fares.