DIGITAX
Headquartered in Italy and established more than 40 years ago, Digitax designs, manufactures and sales infomobility solutions, mobile data terminals, telematic black boxes and taximeters addressed to the professional transport of people and goods (buses, fleets, taxis and special vehicles).
With 4 Branches and a wide network of Distributors, Digitax is a global leader operating in about 62 countries with more than 1.5 million installations.
Digitax solutions are very valued by the market for their high quality guaranteed by internal checks and tests of every component and product (100% quality check).
Digitax strongly values partnering with customers and is characterised by high flexibility, know how sharing, open communication, involvement of partners from the designing to the realisation of projects.
Product description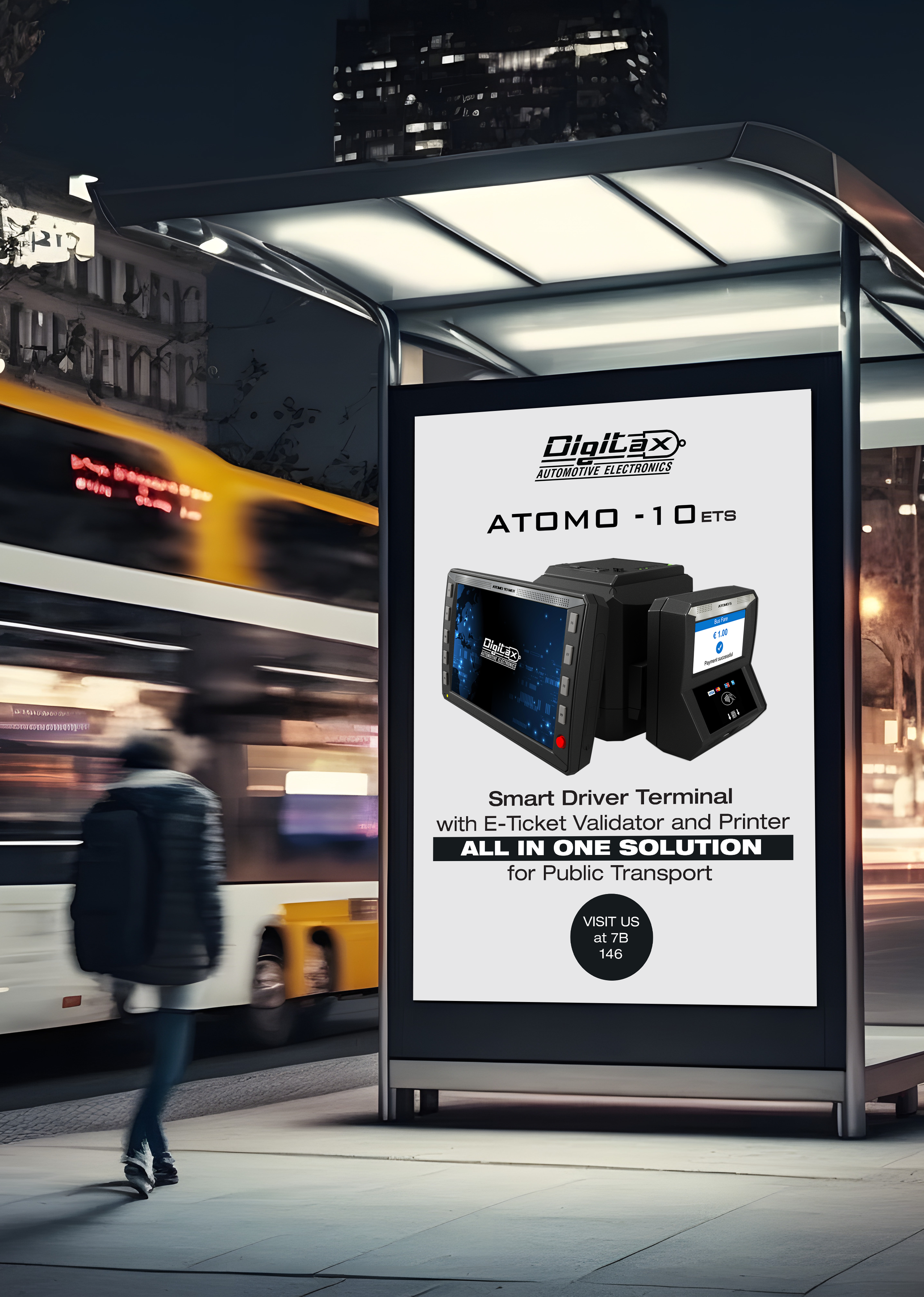 To match specific requests ATOMO – 10 MDT can be supplied with one printer and/or more than one ticket validators produced by Digitax. In particular a special 'all in one' configuration made of the MDT, the printer and one ticket validator in a 'unique device' is available.
The Digitax Printer MCU implements all the essential features for receipts, QR-code and forms printing and is available with ATOMO – 10 MDT only.
Digitax Ticket Validator (ATOMO 5) can be fixed on the back of Digitax Printer MCU or remoted in the vehicle. The Ticket Validator is equipped with a contactless reader, with payment capabilities on request, a professional NFC and barcode/QR scanner. A 1280×720 color TFT display shows messages and dynamic user informations. Ticket Validators are available with ATOMO – 10 MDT only.