DELHI METRO RAIL CORPORATION LTD
DMRC has been instrumental in ushering in a new era in the sphere of MRTS in India. The Metro introduced comfortable, air conditioned and eco-friendly services for the 1st time in 2002 and since then have completely revolutionized the urban transportation in India
DMRC operates a network of 391 KMs with 286 stations and stands out as a shining example of how a technically complex infrastructure project can be completed before time and within budgeted cost by a Government agency. Under its Phase-4, DMRC is constructing 65 KM of network
DMRC has a distinction of constructing & commissioning on an average 25 kms of Network per year during Ph-2. DMRC is frontrunner in using renewable energy, mainly solar energy, from roof top & off-site plants. Currently, 35% of total energy requirements are fulfilled using Green Energy
Product description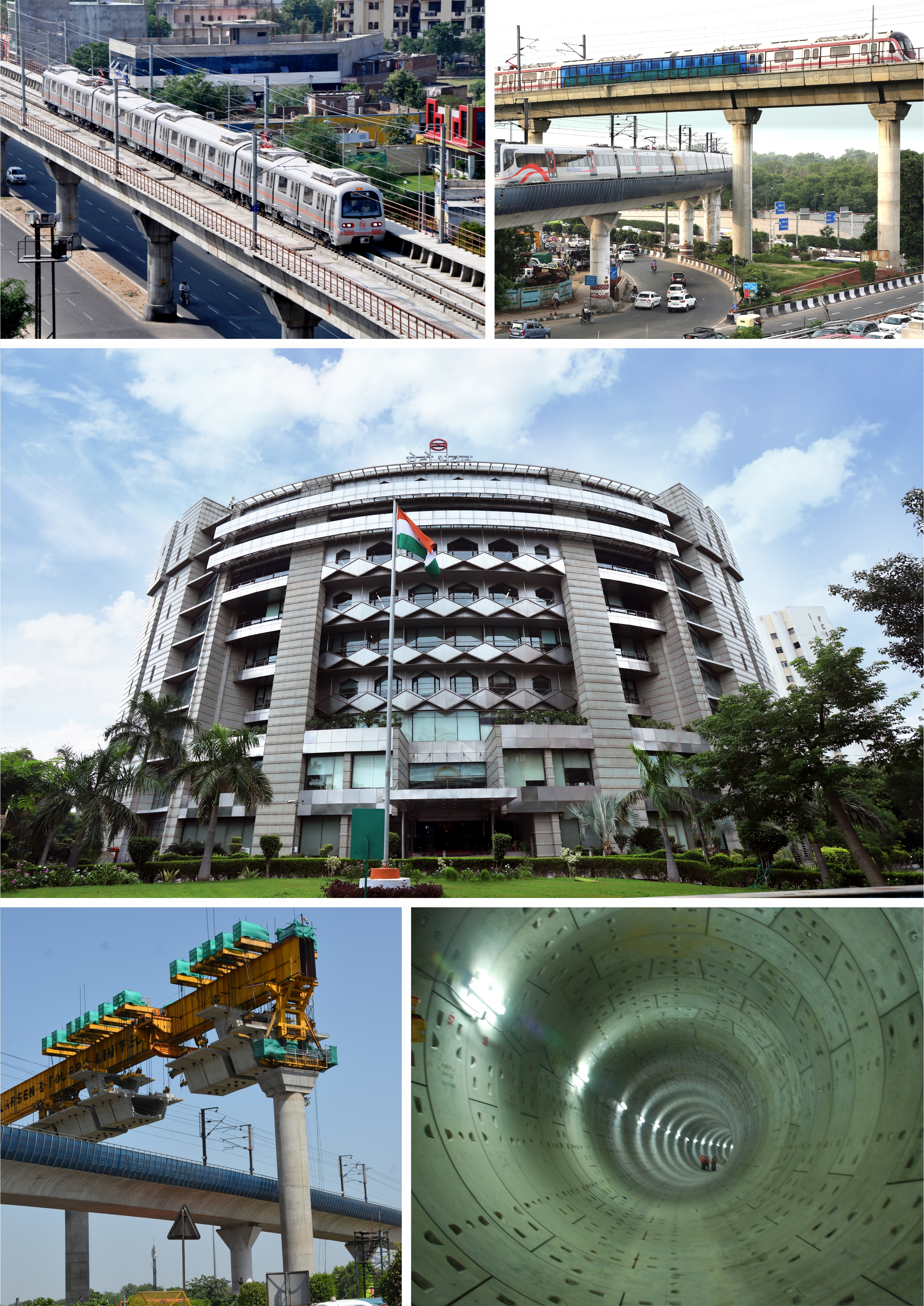 Having established itself as one of the largest metro systems in the world, the Delhi Metro Rail Corporation (DMRC) is now sharing its expertise in construction and operations with other metro projects across India and abroad as Consultant.
So far, Delhi Metro has been involved in different consultative capacities with almost all metro projects across India. The Delhi Metro is currently involved as a General Consultant with the Dhaka Metro Project in Bangladesh.
Further expanding its presence as a Consultant, the Delhi Metro is actively bidding for metro projects across the world. Currently, Delhi Metro's bids are under process for Metro projects in Tel Aviv (Israel), Alexandria (Egypt), Bahrain, Mauritius & Ho Chi Minh City (Vietnam).