CTAG
CTAG is an R&D technological and engineering center devoted to the automotive and smart mobility sector, with more than 1000 professionals. Its Electronics, ITS & Smart Mobility Division addresses comprehensive projects of Cooperative Connected and Autonomous Mobility systems from applied research to development and validation. This division includes several disciplines such as ADAS and vehicle automation, connectivity, HMI and user experience, embedded software, hardware, mechatronics, functional safety, virtual and physical testing, among others.
Product description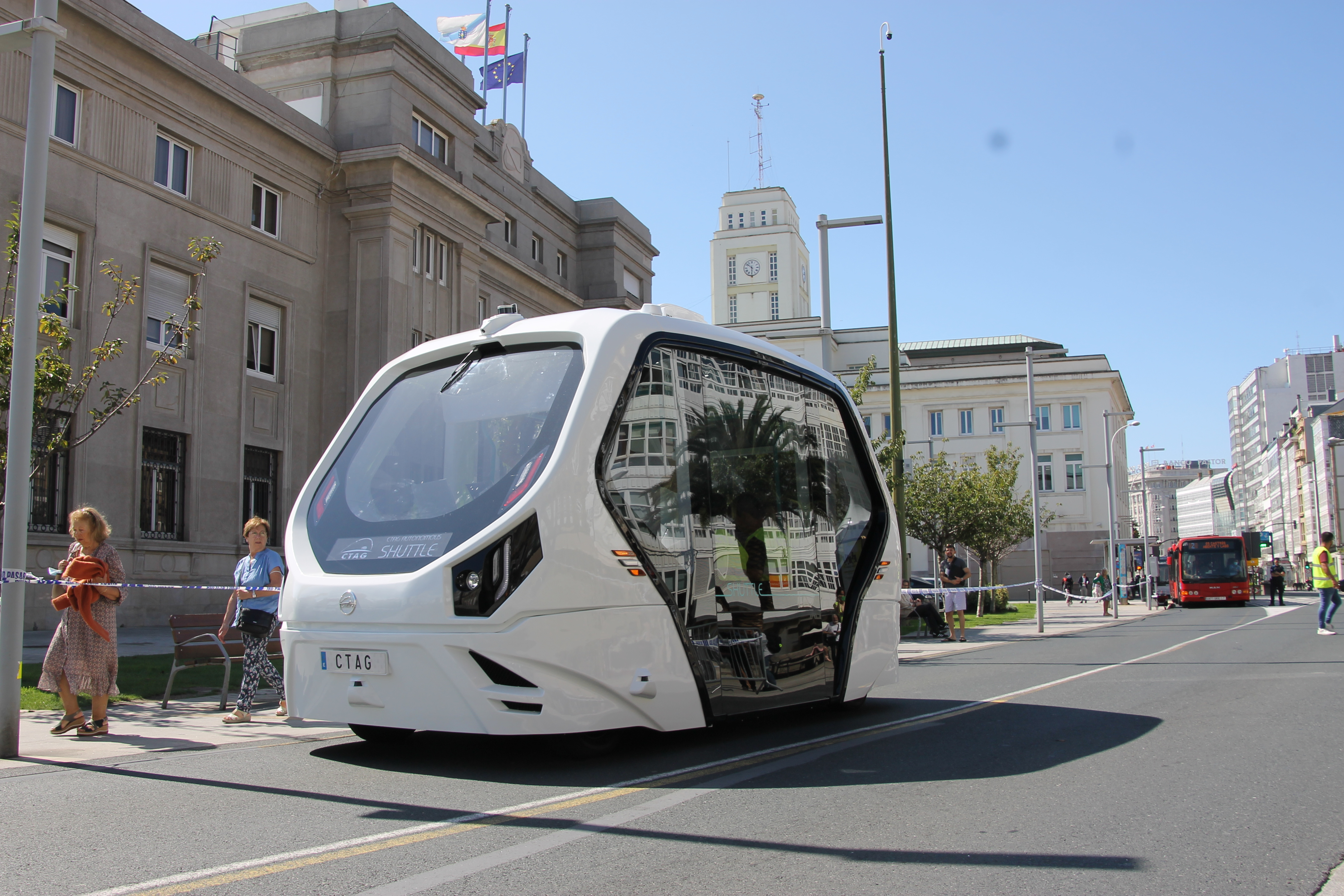 CTAG's electric and autonomous last-mile Shuttle is proposed as a new transport solution able to give an answer to new challenges and opportunities that cities will face out through a range of connected and cooperative services, implementing cutting-edge functions that allow the achievement of safety, efficiency and sustainability objectives enriching the smart mobility portfolio for the whole citizens' network.
It's configured as a level 4 self-driving vehicle, with an autonomy up to 11 hours and an interior capacity for 12 passengers in less than 5.2 meters long. A model designed to be connected thanks to a hybrid communication unit supporting short-range and long-range technologies.