Candela Technology AB
Established in Stockholm in 2014, Candela set out to create an electric boat that outperformed its fossil fuel counterparts. In 2016, a full-scale prototype was launched, which met the goal of 50 nautical miles per charge at a speed of 22 knots. Serial production began in 2019 and in the following year, our C-7 was the best-selling electric leisure boat in Europe. Leisure boats were just a steppingstone to our ultimate purpose – to speed up the transition to fossil fuel-free lakes and oceans. By radically pushing the performance boundaries of electric boats and ships, we can re-think efficiency in marine transportation. This is where we can make the real difference and in 2020, we launched our commercial vessels suitable for private or public sector operators, including for public transportation or taxi services.
Product description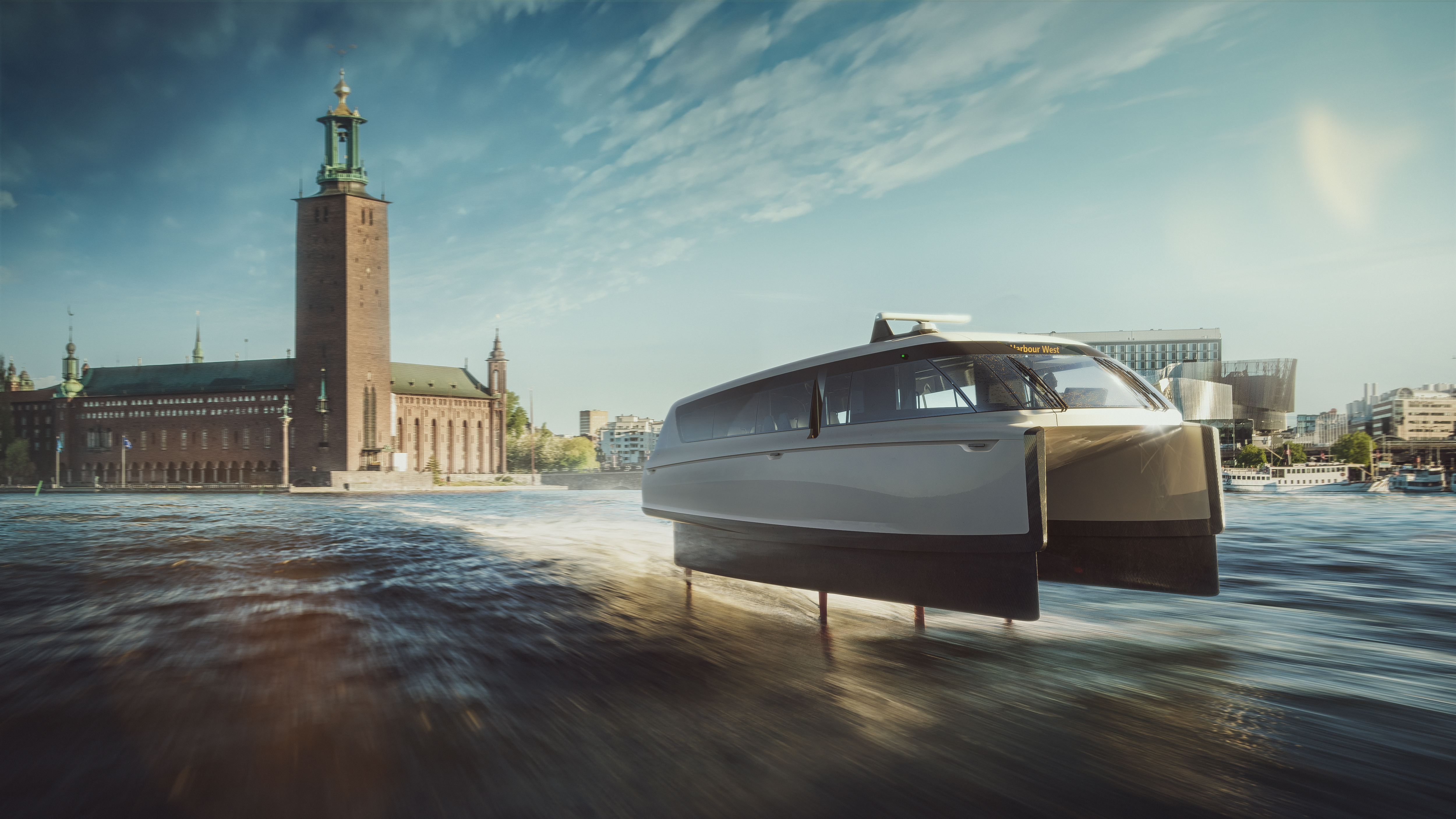 Electrifying waterborne transit is increasingly recognized by cities as a way to utilize underutilized waterways and at the same time reduce vehicle pollution and congestion, as well as travel times. However, still lagging is the thinking that integrates waterborne transportation into public transportation systems. We believe in fleets of smaller, fit-for-purpose, commuter-friendly ferries, i.e. no large half-empty ferries going every hour but smaller ones every ten minutes. Candela's P-12 is a 30-passenger 100% electric hydrofoiling ferry built on our second-generation technology, producing no air, water or noise pollution and no wake that causes shoreline erosion as it flies above the waves. It will allow us to unlock our waterways and creative attractive and integrated public transportation systems.