CALYPSO NETWORKS ASSOCIATION
Calypso Networks Association (CNA) is a not-for-profit organisation which brings members of the transport, mobility and services community together to exchange ideas, experiences and requirements to advance open standards.
CNA regulates the use of the Calypso contactless ticketing standard, which is managed by its users and deployed in 27 countries. Calypso enables security, agility and innovation. It is not tied to any manufacturer or vendor, making it both economical, durable and adaptable to Mobility as a Service and multiservice. Calypso is simple and flexible, working in whatever form factors, cards and smartphones, and favours open-source integration, with its Eclipse Keyple SDK.
Product description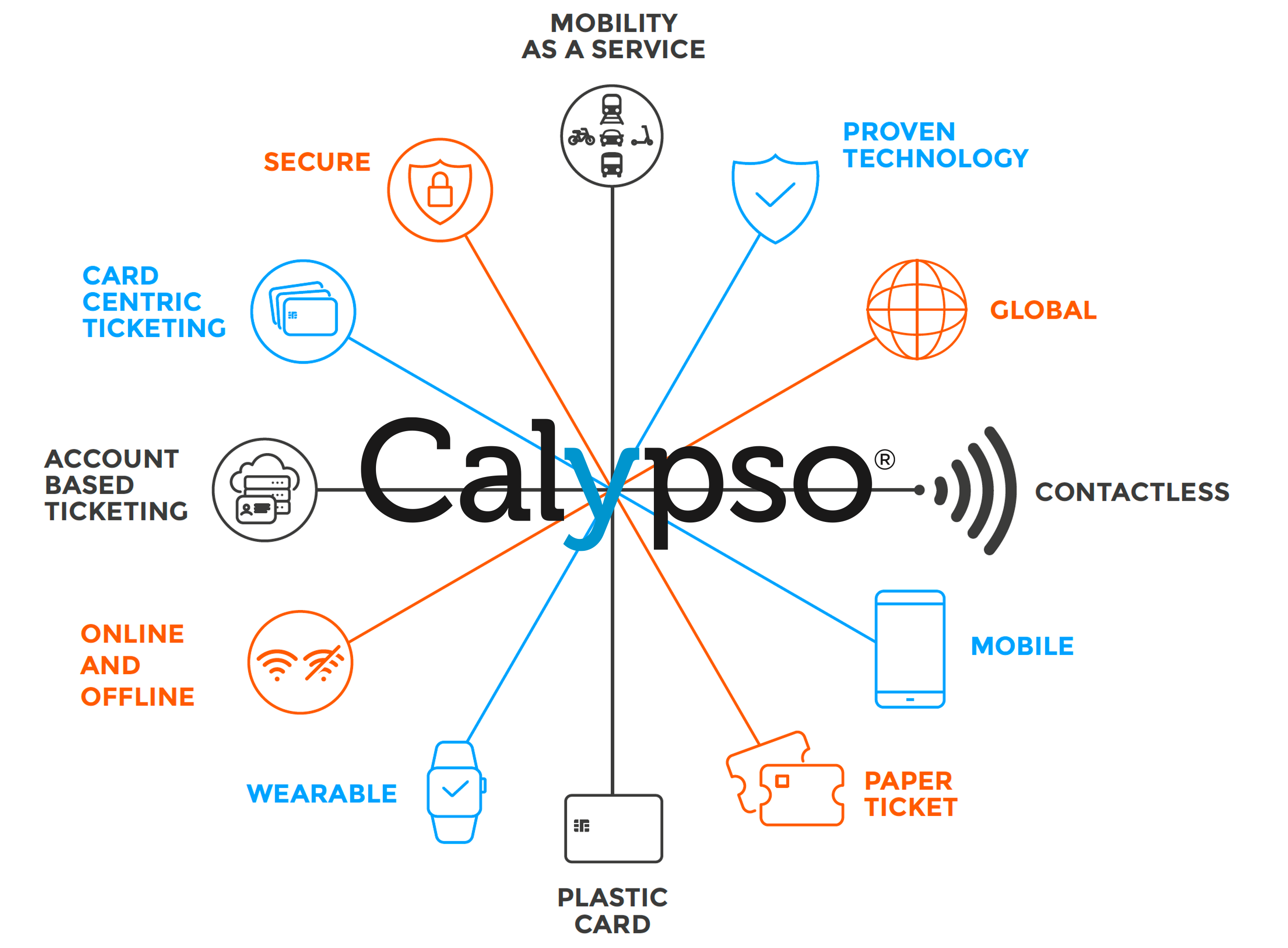 Calypso range of products
As the needs, expectations and behaviors of travelers are so diverse, it is impossible to meet them all with a single ticketing solution. To reflect this, the Calypso standard supports a wide product portfolio to accommodate all operator and traveler needs, regular or occasional, in any configuration, media or system. Ticketing for public transport, media-based or account-based, Mobility as a service, multiservice, compatibility with open payment, in each case Calypso provides you with an open, secure, multisource solution available in whatever format, card, ticket, smartphone, watch, …