BYD Europe B.V.
BYD is a multinational high-tech company devoted to technological innovations for a better life. Founded in 1995 as a rechargeable battery maker, BYD now has four main businesses covering automobiles, rail transit, new energy, and electronics. From energy generation and storage to its applications, BYD is dedicated to providing zero-emission energy solutions that reduce global reliance on fossil fuels. Its NEV footprint now covers 6 continents, over 70 countries and regions, and more than 400 cities. BYD is a Fortune Global 500 enterprise.
BYD Europe is headquartered in the Netherlands and is the first overseas branch of BYD Group, with a commitment to delivering safe and efficient sustainable solutions through world-leading technological innovations.
Product description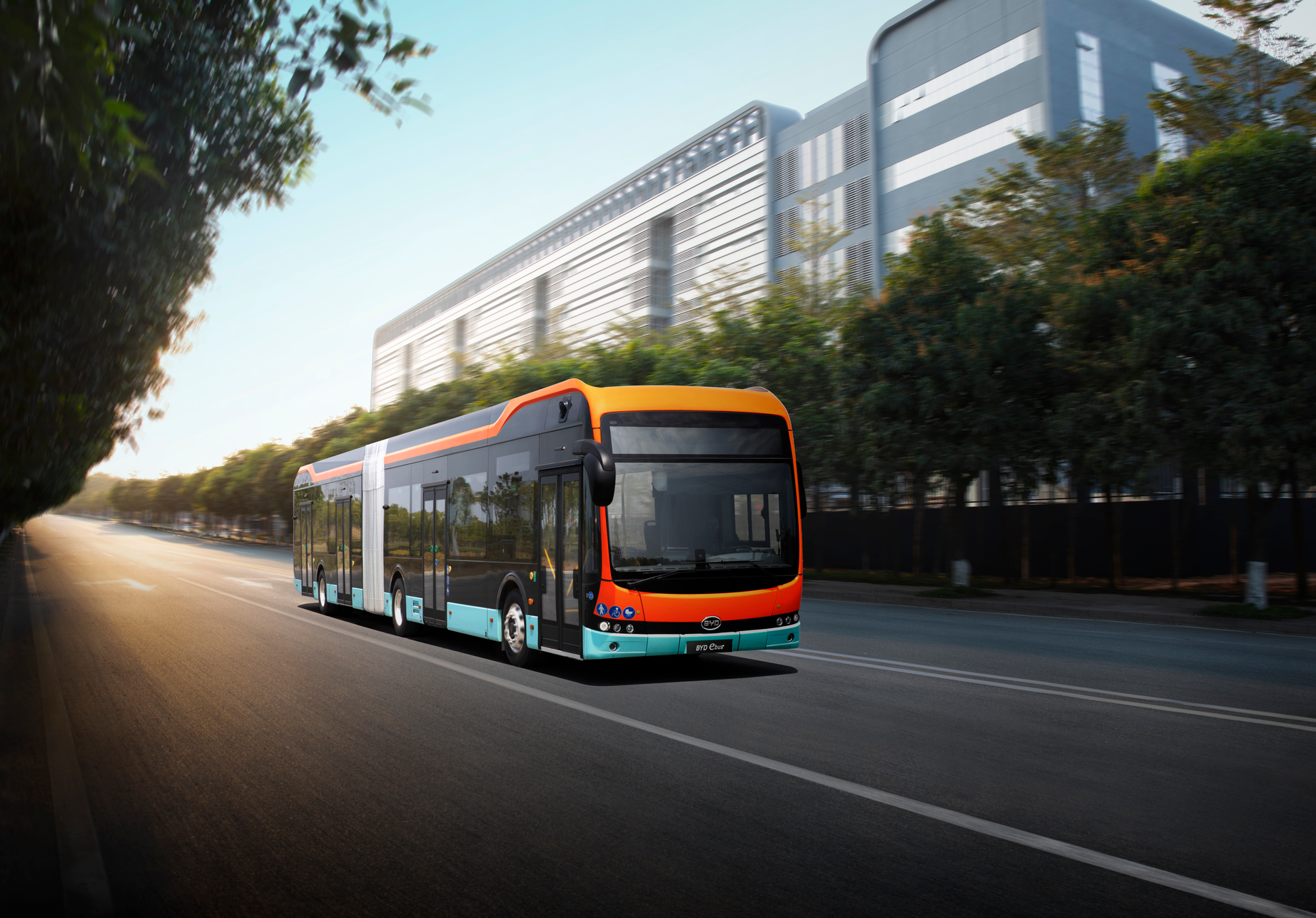 The 18.75-metre articulated ebus comes with high-capacity transportation and impressive manoeuvrability. We offer a large battery capacity, a high strength body, a large passenger capacity and advanced driver assistance systems.
The new generation of 12-metre ebus has recently been upgraded to include the very latest BYD technology for safety and performance by offering a longer range, as well as the best passenger comfort, incorporating its 'home-from-home' design concept. The modern vehicle exterior design and bigger windows on the side and rear of the vehicle brings a fresh driving experience with better visibility and light. The ebus is compliant to various tests which assesses drivers comfort as well.