BLUEBUS
Established in 2007 in Ergué-Gabéric (Brittany, France), Bluebus, part of the Bolloré Group, is a French manufacturer of 100% electric buses. Available in 6- and 12-meter versions, these bus offer zero-emission technology and a silent solution in urban and suburban areas.
The Bluebus factory is certified ISO 9001 and ISO 14001 and received the Guaranteed French Origin label.
Today, more than 530 Bluebus e-buses are currently in service worldwide responding to the requirements of public bodies and transport operators for clean and sustainable mobility.
Product description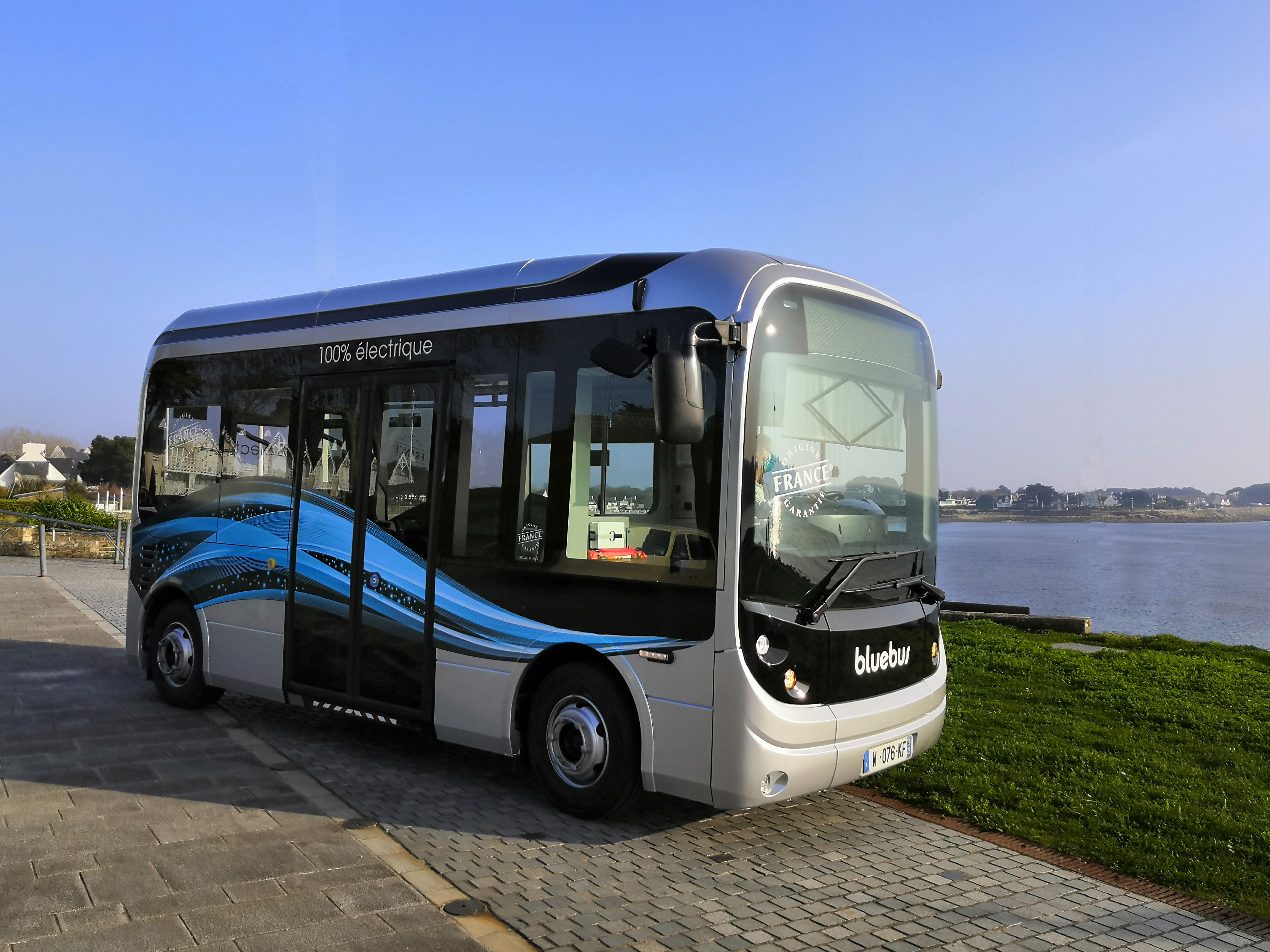 The 100% electric 6-meter Bluebus integrates all the state-of-the-art equipment meeting the current and future needs of urban transport.
With a unique configuration on the market, the spacious interior of this 6-meter bus can accommodate up to 35 passengers. This layout makes the vehicle accessible to people with reduced mobility and ensures a high level of comfort for the driver.
An integrated charger is included in this new bus together with Blue Solutions' all-solid-state Lithium-Metal-Polymer (LMP®) batteries, providing the vehicle with a total battery capacity of 126 kWh.
This gives it a certified range of over 280 km (E-SORT 3 cycle) outperforming the minibus segment.
The vehicle also features a new powertrain for improved propulsion, and an unibody chassis to maximize passenger capacity.