AXIANS
Axians offers the right expertise to provide certified and fully integrated communications solutions for your rolling stock. Over the years, we have proven the ability to design and customise modular on-board solutions perfectly suited to the needs of public transport companies.
• Railway certified & UNECE 10
• LTE, Tetra, DMR on-board communication module
• Centralized Audio & communication management System (PA, PIS, IC)
• Cabin <-> Dispatching, Passenger <-> Dispatching, Passenger <-> Cabin
Axians provides EN50155 on-board radio and audio equipment for rolling stock allowing secure and reliable audio and data communication within the vehicle and between the vehicle and the dispatching centre.
Product description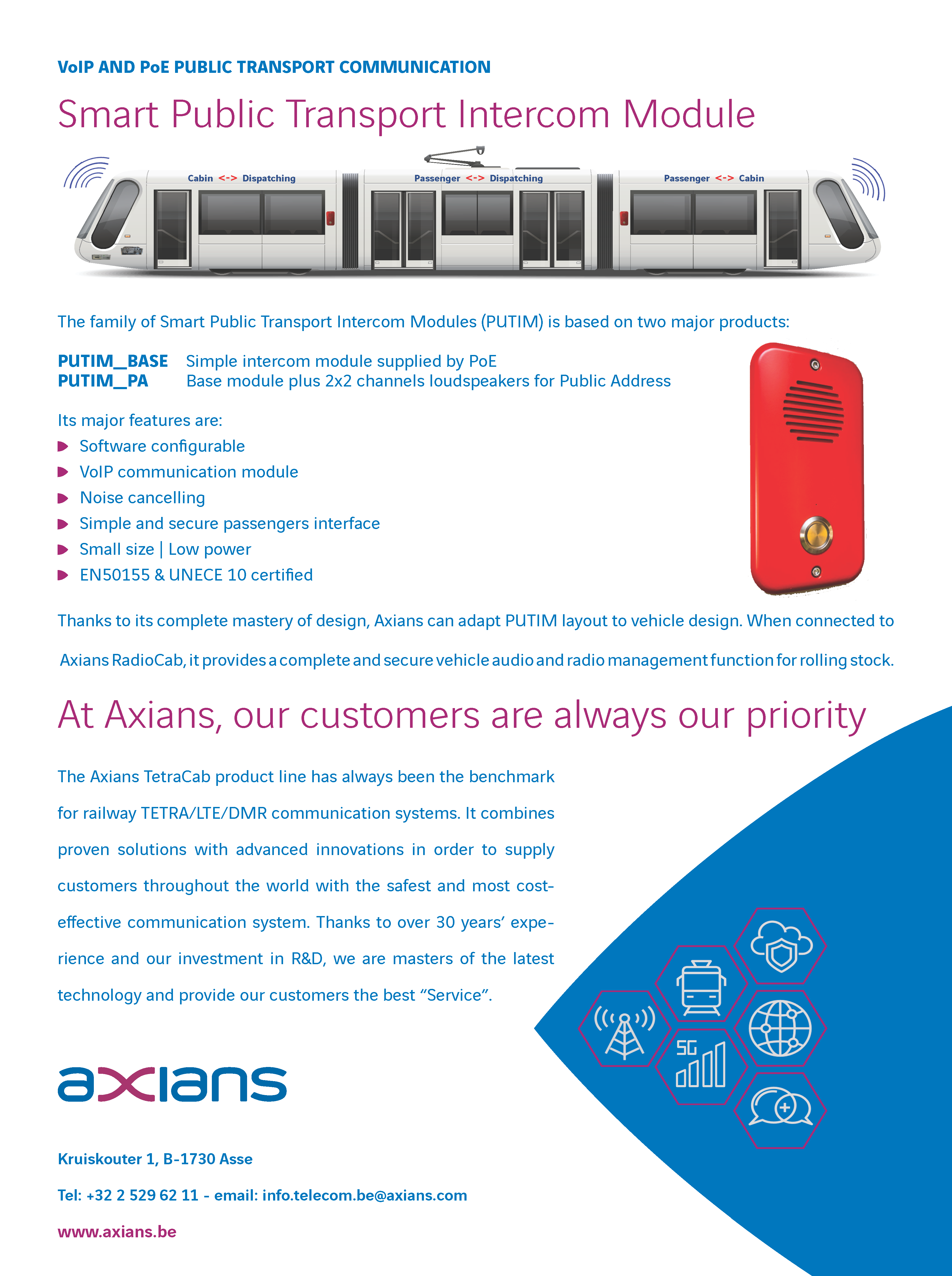 Discover our latest family of Smart PUblic Transport Intercom Modules (PUTIM). Its major features are: VoIP communication module, noise cancelling, simple and secure passengers interface, small size, low power and EN 50155 & UNECE 10 certification. The family is based on two PUTIM types. PUTIMBASE: VoIP intercom module supplied by PoE as well as PUTIMPA: Intercom module and 2×2 channels loudspeakers for Public Address. Thanks to its complete mastery of design, Axians can adapt PUTIM layout to vehicle design. When connected to TranzCom Radio_Cab, it provides a complete and secure vehicle audio and radio management function for rolling stock.