Autocrypt Co., Ltd.
AUTOCRYPT is an automotive cybersecurity and connected mobility solutions provider with European operations based in Munich. It specializes in securing in-vehicle systems, V2X communications, Plug&Charge, and mobility fleet and user data. Its mobility solutions encompass the planning, development, and maintenance of MaaS platforms for ridesharing, demand-responsive transport, multi-modal transport, and accessible transport. AUTOCRYPT also develops EV information-sharing platforms and charger management systems.
AUTOCRYPT enables businesses and municipalities to develop mobility services from scratch, tailored to their local market needs.
For more information, contact: mobility@autocrypt.io
Product description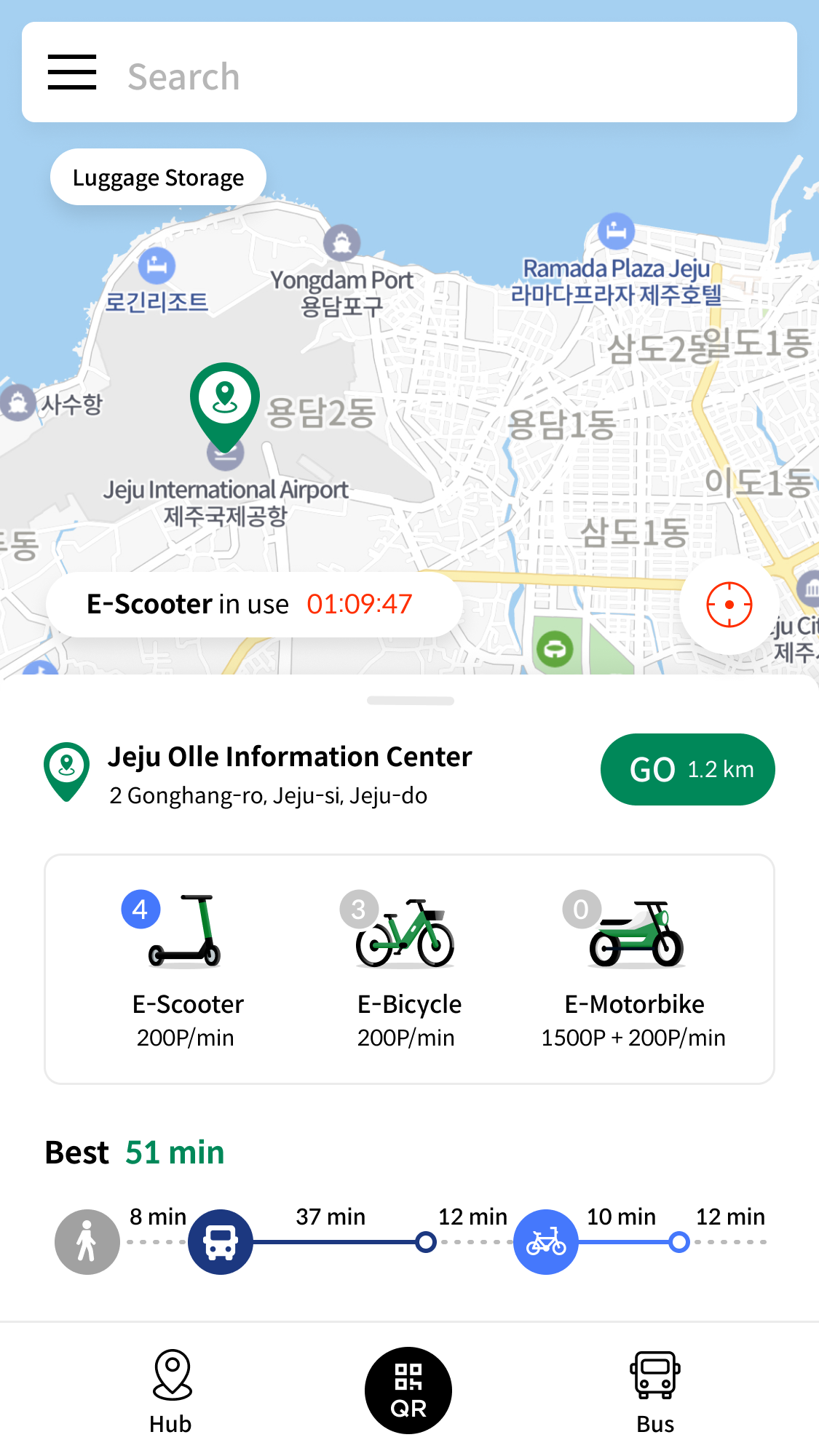 One of AUTOCRYPT's latest projects is a multi-modal transport-sharing platform for Jeju Island, a tourism hotspot in East Asia off the coast of Korea. The platform is designed to help tourists and locals navigate the island by offering alternative means of transport such as electric bikes, electric motorcycles, and electric scooters to complement public transport. Users can use the platform for trip planning, reservation, and payment for both micro-mobility and public transport — while receiving discounts when transferring between them.