ACKSYS COMMUNICATIONS & SYSTEMS
French manufacturer founded in 1984, ACKSYS Communications & Systems designs WiFi and cellular (4G/5G) communication routers specifically designed for the public transport market.
Connected vehicles: at the heart of the digital transformation of transport operators, ACKSYS routers bring true connectivity to buses, trams and metros. For each vehicle, a single router pools the transfer of all data flows (ticketing, PIS, video, etc.) between the on-board network and that of the operator (real-time or deferred downloading).
Product description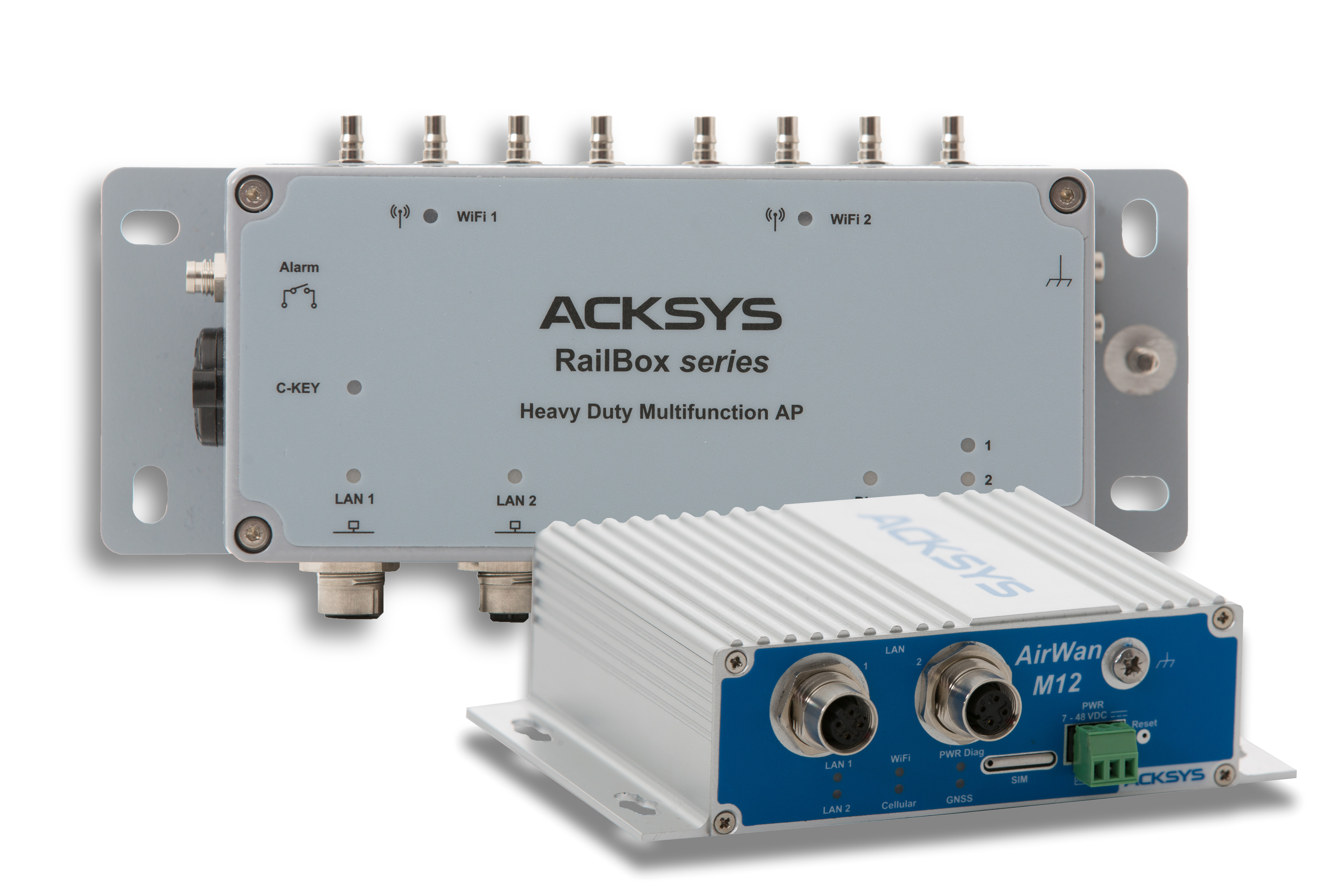 ACKSYS provides a comprehensive range of WiFi and cellular routers specifically designed for the transportation market.
– AirWan range : for buses and trams,
– RailBox range for trams, metros and trains,
– WiFi 4, 5 ou 6 interfaces (depending on the version),
– 4G or 5G cellular interfaces,
– ECER10, EN50155 and smoke and fire certified,
– Shocks & vibration proof,
– Rugged M12, FAKRA and QMA connectors,
– 5-year warranty,
– 0ms WiFi roaming for real time CCTV (eg. metro),
– WiFi and cellular seamless communications on the move.